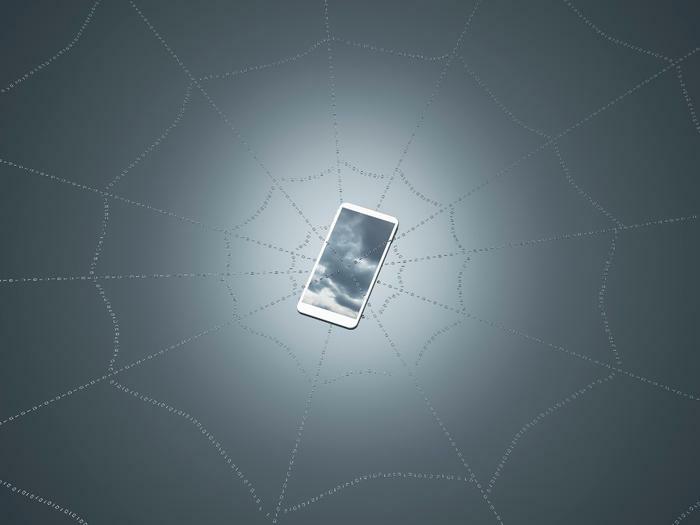 The coronavirus (COVID-19) pandemic brought about big changes for just about everyone, including scammers using robocalls to ensnare victims.
Robokiller's annual Robocall Report for 2020 shows there was a dramatic drop in computer-generated calls from April to June as the pandemic caused businesses to close and people to shelter in place.
"The spam call decrease from January to April 2020 aligns with the quarantine and shelter-in-place orders of early COVID-19," the authors write. "These shutdowns severely limited access to the technology needed for scammers to make large volumes of calls." 
For the year, there were 6.7 billion fewer spam calls compared to 2019, but scammers were quick to adapt. After June, they switched to sending more spam texts. Spam texts, most of which were pitching scams or other fraudulent enterprises, totaled more than 55 billion last year, exceeding spam calls.
Robocalls made a late-year comeback
By the end of the summer, the report shows spam call volume returned to normal levels. The average between September and December was nearly 6 billion calls per month.
The top five scams identified by the report were:
Social Security: 14 percent

Vehicle Warranty: 12 percent

Religious: 11 percent

Vacation Offer: 10 percent

Credit Card Offer: 9 percent
Social Security replaced 2019's top robocall scam category of credit card offers. The editors explain the shift by noting widespread economic uncertainty made consumers less likely to take on credit card debt. Instead, they were more receptive to pitches that had to do with government programs.
Text messages apparently were just as effective as phone calls. The combination of calls and texts resulted in increased losses per victim, the report shows. Last year, 31 percent of consumers reporting fraud said they were contacted via phone call, and 27 percent reported they were contacted via text.
There were 2.2 million fraud reports that claimed $3.3 billion in losses. Consumers reported losing $319 million to scams relating to the COVID-19 pandemic.
More of the same in 2021
Robokiller warns consumers to be prepared for more of the same as scammers continue to adapt in 2021. Based on recent trends, the company predicts scammers will design smarter, more believable phone scams as they attempt to recover financial losses from 2020. 
Consumers can protect themselves by not engaging with bogus texts and calls. Call screening apps have gotten more sophisticated and effective at blocking spam calls. Make sure you have one that's up to date.
When you see an unfamiliar number on your Caller ID, it's best to not answer. If it is important, the caller will leave a voicemail. 
Remember that federal law prohibits most robocalls. If the recorded message is about your auto warranty or a credit card, the call is illegal and is a scam. Just hang up.
There are a limited number of robocall categories that are allowed. They include political organizations and doctors' offices calling to confirm an appointment. It's best to ignore the rest.