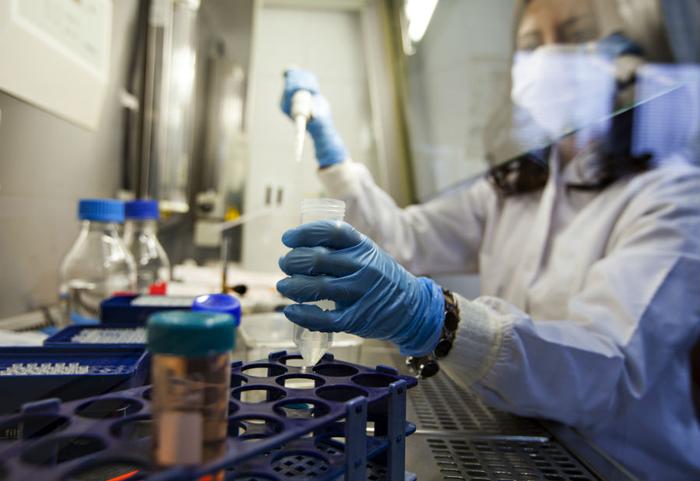 Efforts to end the threat of the novel coronavirus could result in one million extra deaths from other diseases, according to a soon-to-be-published report by the International AIDS Society. 
As researchers devote their time to stopping COVID-19, the organization says efforts to respond to HIV, TB, and other diseases worldwide have come to a halt. 
"The social distancing efforts and lockdowns to control the spread of it [coronavirus], have disrupted HIV prevention and treatment programs and put vital HIV research on hold," said Dr. Anton Pozniak, president of the International AIDS Society said last week, according to CNN. 
Disrupting progress
A projection released last month by the Stop TB partnership estimated that a two-month lockdown followed by a two-month recovery could lead to more than 1.8 million extra cases of TB across the globe. 
Researchers from the Imperial College London say malaria deaths are also likely to go up, reaching more than 760,000 deaths this year -- twice as many as there were in 2019. 
"Much of the gain made in malaria control over the last decade has been due to the distribution of long-lasting insecticide-treated nets, which many Sub-Saharan Africa countries planned to distribute in 2020," the researchers wrote. "However, the COVID-19 pandemic will likely disrupt these distributions, as well as other core health services, resulting in more malaria cases and deaths." 
Efforts to control HIV/AIDS have also been derailed. Over the next two years, sub-Saharan Africa could see an additional 500,000 deaths from AIDS and related diseases due to the six-month interruption in health services and treatment medications that occurred due to the coronavirus pandemic, according to models released by the United Nations Program on HIV/AIDS (UNAIDS) and the World Health Organization. 
Pozniak noted that models like these are just estimates based on certain assumptions, meaning what actually happens could end up being better or worse. 
"It could be worse than they say and that would be disastrous," he said. "But we hope that the efforts organizations are putting in place will mitigate any loss."