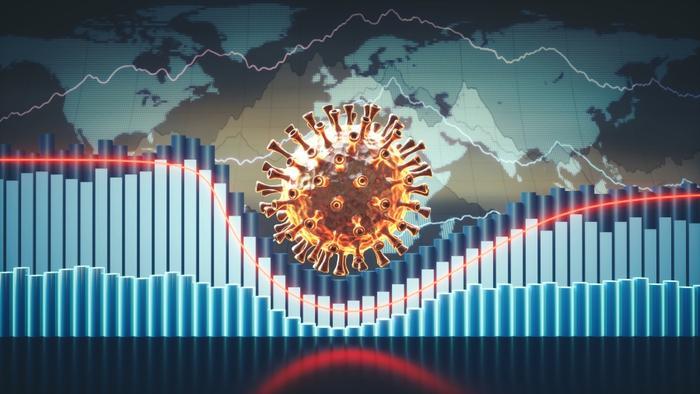 Too much too soon? Possibly. The downward trend of the COVID-19 pandemic holds true for 24 states, is flat in seven states, but it's still on the rise in 19 others, leading one -- Arizona -- to put all hospitals on emergency alert.
At the pandemic's apex in Arizona, the level of intensive care unit beds in use was at 78 percent. But, as medical professionals noted, things can change quickly with COVID-19. The number of Arizona's confirmed cases doubled in the last two weeks of May, keeping pressure on available hospital beds. 
It also forced Arizona's Director of Health Services, Dr. Cara Christ, to change her tune. On May 26, she blogged that "Arizona's capacity is sufficient to meet the projected need for hospital beds and ventilators." Now, however, she's asking that hospitals "be judicious" in elective surgeries to ensure bed capacity.
Arizona's not alone
The U.S. is dotted with pockets of spikes in cases of the coronavirus, putting the crunch on hospital space. The number of coronavirus-related hospitalizations in North Carolina is the highest it's ever been at 774, according to the North Carolina Healthcare Association. 
While New Jersey's number of positive cases is going in the right direction, CNN reports that Gov. Phil Murphy is cautioning his state's residents that they're not out of the woods quite yet. 
Across the country in California, the city of Los Angeles also asked its residents to hit the pause button. With the countless thousands of people who attended protests over the death of George Floyd and the possibility that the virus could spread even further in that setting, the city is asking everyone to keep a close watch for any of the typical COVID-19 symptoms.
"You could have an exposure and it will not come through a contact tracing system. Nobody knows that you were there, nobody has your name," Los Angeles County Public Health Director Barbara Ferrer said during a press conference on Monday.
An accident waiting to happen
As Dr. Anthony Fauci warned in early May, reopening too soon could cause future COVID-19 outbreaks. Researchers also waved the caution flag, saying that restrictions should be eased gradually.
While states are starting to lower the number of restrictions, the fact still exists that there is no vaccine in place to curb a reemergence. That, added to people starting to congregate in public places and throngs of people protesting shoulder-to-shoulder across the country, raises the potential even higher.
Vaccines will become available, but will people take them?
The U.S. Food and Drug Administration's (FDA) disease experts are all on the same page about coronavirus vaccines. They think that there won't be just one single vaccine -- such as remdesivir -- but multiple. As a matter of fact, by the Milken Institute's count, there are 161 vaccines currently in development. That's the upside of the situation. 
The downside according to Dr. Peter Marks, the director of the FDA's Centers for Biologics Evaluation and Research, is that there won't be enough people taking advantage of the availability of vaccines, therefore putting herd immunity at risk.
"If 30 percent or 40 percent of the population will not take this vaccine, even if the vaccine effectiveness is 70 percent to 80 percent, we will not be in a position to have herd immunity," Marks said.