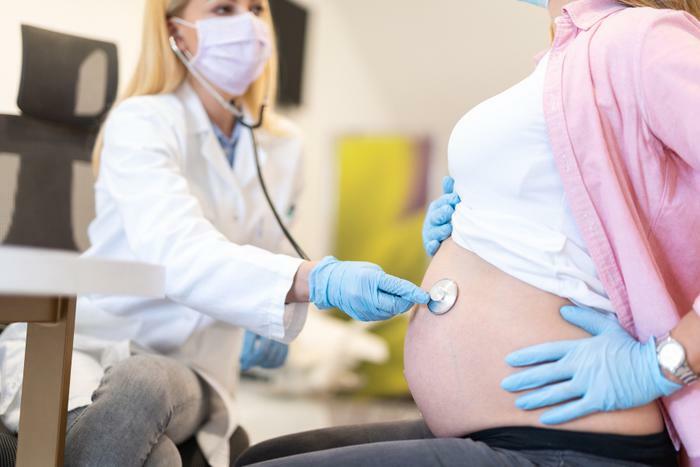 A new study conducted by researchers from UT Southwestern Medical Center explored the risks associated with unvaccinated pregnant women contracting COVID-19. According to their findings, the highly contagious Delta variant has increased the risk of unvaccinated pregnant women requiring hospitalization after infection. 
"This is a concerning trend, and we're primarily seeing these cases in unvaccinated women," said researcher Dr. Emily Adhikari. 
For the study, the researchers analyzed data from 1,515 pregnant women who received treatment at Parkland Health & Hospital System for COVID-19 between May 2020, and early September 2021. 
Ultimately, the researchers found that the Delta variant was associated with a significant increase in hospitalizations among unvaccinated pregnant women. While hospitalizations for critical cases had slowed in the early months of 2021, those numbers began to spike again in the summer, when the Delta variant was first spreading. 
Eighty-two of the women involved in the study were considered severe cases of COVID-19, and 10 required a ventilator. Only one of the 82 women was vaccinated at the time of hospitalization. 
Dr. Adhikari explained that pregnant women already have an increased risk of respiratory complications from infections similar to COVID-19. This is why Dr. Adhikari advises all pregnant women to get vaccinated.
"If they are exposed and infected, they run a higher risk of severe illness from this most recent Delta variant," Dr. Adhikari said. "Pregnant women should get immunized as soon as possible."