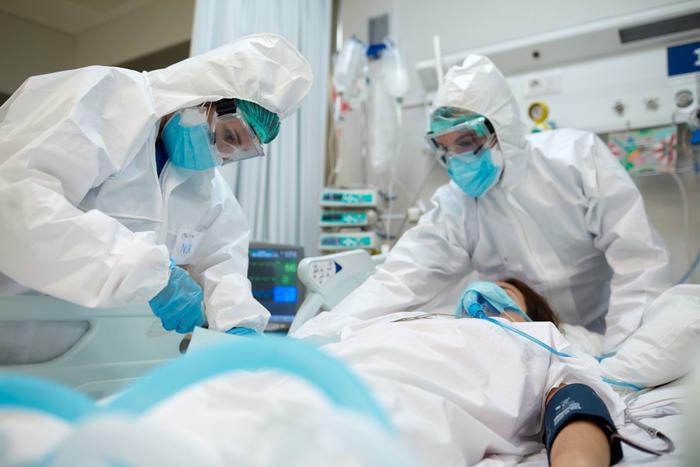 A new study conducted by researchers from the Institute of Health Metrics and Evaluation explored the hospital mortality risk associated with COVID-19 over the last year. 
According to their findings, the biggest drops in the number of in-hospital COVID-19 deaths occurred between March 2020, and May 2020. However, after that point, as the year progressed, there were no other significant drops in the COVID-19 mortality rates for the rest of the year; between June and November, there was little fluctuation in the rate of in-hospital COVID deaths. 
"Our findings suggest that the decline in mortality could be due to overloaded hospitals and changes in treatment," said researcher Dr. Gregory Roth. "With more variants circulating and many countries still struggling with overloaded hospitals and scarce resources, the more we know about this the better."
Understanding the mortality risk 
The researchers utilized the American Heart Association's COVID-19 CVD Registry to analyze health outcomes from more than 20,000 patients admitted into nearly 110 hospitals across 21 states between March 2020, and November 2020. The team factored in things like age, comorbidities, and infection severity while also monitoring mortality risk over the course of the year.  
Their work showed that the biggest drops in hospital COVID-19 deaths occurred between May and June. Between March and April, the hospital death rate was above 19%; but by May, it had dropped to under 12%. After that initial significant decline, the mortality risk plateaued for the remainder of the year. By November, the in-hospital death rate was just under 11%. 
The researchers explained that none of the outside factors -- such as age, gender, and pre-existing conditions -- played a role in these outcomes. Even as the number of patients being admitted into hospitals changed, the risk of mortality related to COVID-19 still remained fairly consistent. 
The researchers believe that understanding these mortality rates can help improve outcomes for patients hospitalized by COVID-19. However, they admit that more work needs to be done to identify the best approach.
"Further analysis is needed to understand the drivers more precisely, but it speaks to a crucial need for information sharing and identifying hospital best practices that can prevent mortality rates from increasing again, particularly during possible future waves of COVID-19 infections," said Dr. Roth.