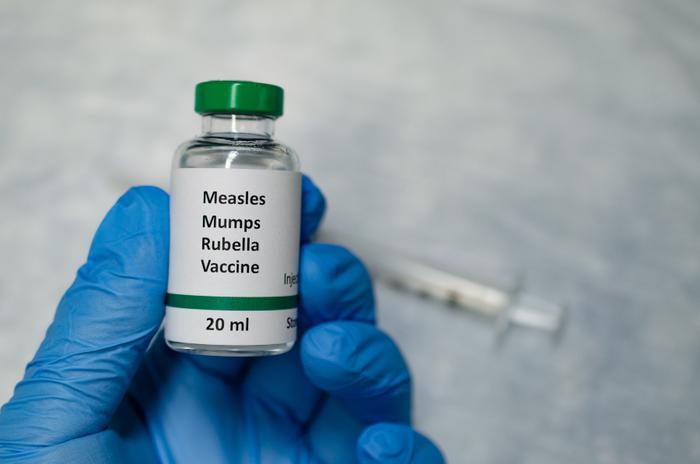 A new study conducted by researchers from Nationwide Children's Hospital is exploring how the COVID-19 pandemic has affected parents' decision to vaccinate their kids against the measles.
According to their findings, the overall rate of measles vaccinations has dropped 10 percent since the start of the pandemic. The researchers explained that many parents have pushed off kids' wellness visits -- which is where they'd typically receive these vaccines -- because of fears related to the pandemic. Unfortunately, skipping these visits could ultimately contribute to other health concerns. 
"We have seen a resurgence of measles outbreaks in the U.S. and here in Ohio in recent years, because fewer people have chosen to immunize," said researcher Dr. Sara Bode. "We were concerned that with the pandemic, vaccination rates could fall further and there could be a real risk of a measles outbreak that could affect everyone in the community." 
Wellness visits are important
The researchers analyzed vaccination rates from March 2017 through August 2020 for the 12 health care facilities that work with Nationwide Children's Hospital. This sample included vaccine data on roughly 100,000 children. 
The study revealed that measles vaccines dropped 10 percent from the start of the pandemic, and persisted through the summer months. The researchers explained that many doctors' offices had postponed wellness visits when lockdown orders were at their strictest; however, even though these appointments started up again later in the summer, vaccine rates remained low. 
Now, the researchers are trying their best to communicate to families that wellness visits are crucial for several reasons -- including yearly vaccines. Though the pandemic continues to be a concern, many health care facilities are stepping up their precautionary measures to ensure that consumers can get the medical care they need while staying safe and healthy. 
"We are doing a lot to let our patients and families in the community know it is safe to come in for wellness visits," said researcher Dr. Alex Kemper. "We have prioritized these visits and opened up additional appointment slots throughout the day and evening. 
"Even though we are in a pandemic, child well care visits are safe and important -- in fact it is unsafe to miss these needed services for your child," added Bode.