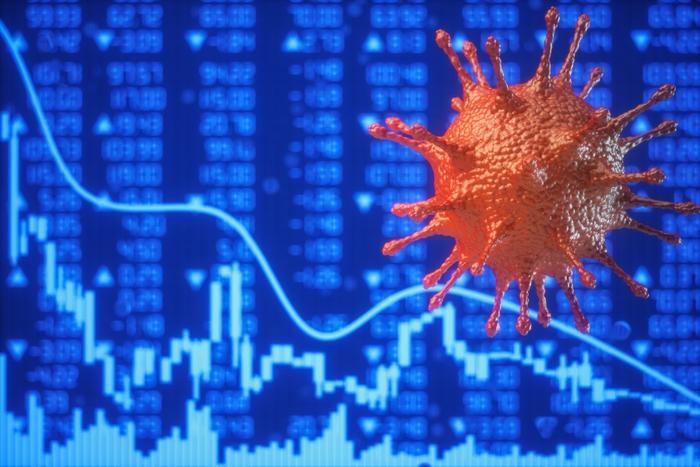 The COVID-19 pandemic had a good news/bad news day on Thursday.
The good news is from Dr. Anthony Fauci, the director of the National Institute of Allergy and Infectious Diseases, who says that the public's buy-in to physical separation and other restraints is showing a discernible difference in the death toll projections from the coronavirus. 
Earlier estimates showed that the pandemic would take the lives of 100,000 to 200,000; Fauci's new estimation is closer to 60,000.
The bad news? It's that the U.S. is in the middle of a "very bad week" in Fauci's estimation.
"I think the American public has done a really terrific job of just buckling down and doing those physical separation and adhering to those guidelines," Fauci said in an interview on NBC News' Today Show. 
"But having said that, we better be careful that we don't say, 'OK, we're doing so well we could pull back.' We still have to put our foot on the accelerator when it comes to the mitigation and the physical separation."
Other COVID-19-related updates
Staying safe is especially important for consumers who are at greater risk of being exposed to the coronavirus. With that in mind, the Centers for Disease Control and Prevention (CDC) has issued guidance updates on the following:
Pregnancy
The CDC has issued an update to its earlier guidance regarding "Considerations for Inpatient Obstetric Healthcare Settings." Here's what's included:
Considerations related to visitors and essential support persons to pregnant women who have known or suspected COVID-19 infection

Prioritized testing of pregnant women with suspected COVID-19 at admission or who develop symptoms of COVID-19 during admission

Testing of infants with suspected COVID-19 and isolation from other healthy infants

Determination of whether to keep a mother with known or suspected COVID-19 and her infant together or separated after birth on a case-by-case basis, using shared decision-making between the mother and the clinical team
Cruise ship travelers
While the latest news about cruise ships was centered around the disembarkation of passengers aboard the Coral Princess -- the latest cruise ship in the U.S. with reported cases of COVID-19 -- the U.S. Coast Guard reports that there are actually 114 cruise ships carrying 93,000 crew members still out there, either in or near U.S. ports and waters. 
The CDC has updated its recommendations to help those U.S. cruise ship travelers (both passengers and crew) get home as quickly and safely as possible during the COVID-19 pandemic.
The agency recommends that cruise ship travelers with no symptoms or mild symptoms disembark as quickly and safely as possible at U.S. ports of entry. It notes that cruise line companies must get travelers directly to their homes via chartered or private transportation, and commercial flights and public transportation may not be used to accomplish this.
The CDC says it realizes that it might be confusing for travelers when recommendations change during the COVID-19 pandemic response. 
"The COVID-19 pandemic in the United States and globally is constantly changing. We will continue to evaluate and update our recommendations for returning cruise ship travelers as the situation evolves," the agency said.