---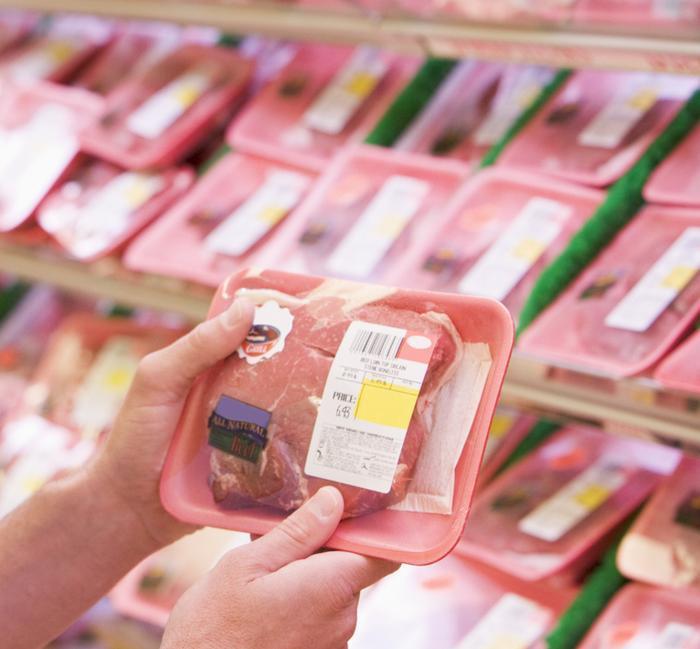 You might soon notice some changes in the labels of whatever meat products you buy, now that the U.S. Court of Appeals for the District if Columbia has rejected the American Meat Institute's attempt to overturn new federal country-of-origin requirements for meat labels.
At the moment, it's still possible to visit an American supermarket and buy meat whose label reads "Product of Canada, the U.S. or Mexico," but — barring the unlikely event of last-minute intervention by Congress or a still-higher court — those catch-all labels will soon disappear and be replaced by more specific country-of-origin information.
This most recent court battle started last November, when large American meat-packing firms asked Congress to overturn new federal guidelines requiring more-precise identification of where a meat animal was born, raised and slaughtered — instead of "Product of Canada, the U.S. or Mexico," for example, the new guidelines would make labels specify "Born and raised in Mexico, packaged in the U.S." or whatever the specifics may be.
Not just a whim
Those new federal guidelines, by the way, do not merely reflect federal whims, but were implemented to meet the standards of the World Trade Organization, and other international requirements necessary if America wishes to keep trading with the rest of the world.
Consumer groups supported the new origin guidelines because they granted more information to consumers. American beef ranchers also supported the guidelines, presumably from the belief that if their products were labeled 100% American, that would give them a competitive advantage with consumers who, for example, might prefer all-American food over imports.
But the meatpacking industry, represented by the American Meat Institute, opposed the new guidelines on the grounds that they would be too burdensome, and would also violate the meatpackers' First Amendment free-speech rights by requiring them to print information which, they say, is of no value to the end consumer.
But the Court of Appeals in D.C. clearly was not swayed by these arguments, and refused to overturn a lower-court ruling requiring the guidelines. The court released its decision on March 28 (available in .pdf form here); the 15-page ruling discussed and dismissed the AMI's arguments and concluded:
"There is, moreover, a public interest factor that we did not consider in our constitutional analysis, that of allowing the United States's effort to comply with the WTO ruling to take effect. We are clearly in a poor position to assess the effects of any noncompliance. Accordingly, the judgment of the district court is Affirmed."
---