---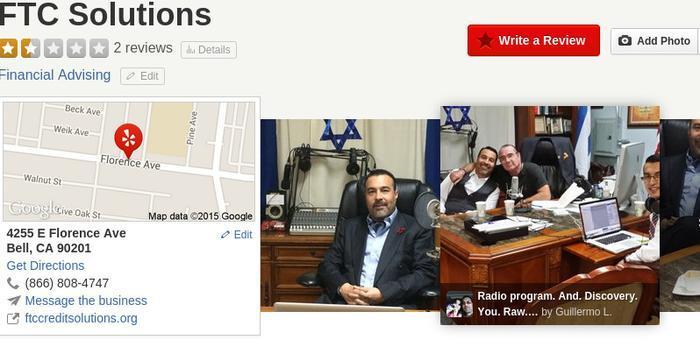 "FTC Credit Solutions" sounds pretty official, like something affiliated with the government. And that, says the Federal Trade Commission, commonly known as the FTC, is exactly the problem.
At the FTC's request, a federal court has issued a temporary restraining order, closing the company down and seizing its assets.
The FTC alleges that defendants deceived Hispanic consumers in the Los Angeles area by claiming to be affiliated with or licensed by the Federal Trade Commission, falsely promising that they could remove negative information from consumers' credit reports, and guaranteeing consumers a credit score of 700 or above within six months or less.
"Peddling lies"
"Peddling lies under the name of the Federal Trade Commission to target consumers who are in difficult financial situations is appalling," said Jessica Rich, director of the FTC's Bureau of Consumer Protection. "This scam used the promise of a fresh start to hurt consumers when they most needed help, so we are pleased the court has taken a first step to ending it for good."
The FTC's complaint quotes a radio advertisement hosted by defendant Guillermo Leyes, in which he falsely stated that FTC Credit Solutions had a license from the FTC.
According to the FTC's filings, in undercover calls placed to the company by FTC investigators posing as consumers seeking debt repair services, defendant Maria Bernal, an employee of the company, said that the company "works under the Federal Trade Commission, which is a law that was signed by the President in 2010." She also falsely promised that the company could "delete" and "get [the investigator] a pardon" for $19,000 in debt.
The FTC further alleges that the company unlawfully charged consumers fees in advance of providing the promised credit repair services. The company also sent the major credit bureaus letters with false information on behalf of numerous consumers.
---