---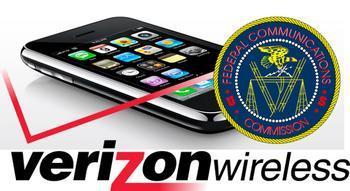 A federal appeals court in Washington has unanimously ruled that major wireless network providers, like Verizon Wireless and AT&T, must work out roaming deals with smaller providers who lack data network capacity.
The loser in the case is Verizon Wireless, which had gone to court to challenge the Federal Communications Commission's (FCC) 2011 rule that required the major players to offer smaller competitors "commercially reasonable" terms for providing data services to their customers. Verizon claimed the FCC had overstepped its authority in making the rule. The court declared that it had not.
FCC Chairman Julius Genachowski said he was delighted with the decision, noting the court had confirmed the FCC's authority to protect broadband consumers. He wasn't the only one celebrating.
Smaller carriers applaud
"We are extremely delighted with the court's decision," said Steven Berry, CEO of the Competitive Carrier Association (CCA), a group that includes small cell providers. "The fact that the court made such a prompt and well-reasoned decision, at least in my mind, is a clear and convincing indication of the overwhelming strength of the intervener and FCC arguments presented to the court. The court's unanimous and unequivocal support for the FCC's action and authority bodes extremely well for the competitive issue of roaming and other competitive issues that CCA will continue to pursue."
The ruling means that customers of small cell phone companies will have access to data services when they are "roaming," and within range of a major provider's network. The larger providers, like Verizon, are required to provide the access but can charge a reasonable price for it.
"This is a decisive victory for consumers and an extremely positive outcome for competitive carriers and competitive policies," Berry said.
Verizon's argument
Verizon Wireless argued that it should not be required to provide access to its network because that would reduce it to the status of a "common carrier." Several small competitors had complained they were unable to provide roaming data service to their customers because Verizon refused to do business with them.
Genachowski said the FCC took the position it did because the agency is trying to make data services available to wider areas of the market. It's all part of a consumer-centered policy, he said.
"Our rules have empowered consumers and expanded their ability to enjoy the benefits of seamless and nationwide access to mobile data services, including wireless Internet and e-mail," Genachowski said in a statement. "Enacting data roaming rules is one of many strong actions the FCC has taken in this area, and we will continue to promote broadband investment and innovation."
Berry said the FCC ruling and the court decision upholding it is an important piece of the puzzle to ensure smaller players will be able to deploy 4G LTE services to consumers across the nation.
---