---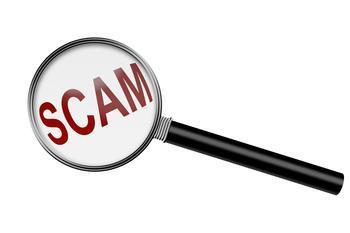 Sometimes you really have to keep an eye on these guys.
Fifteen years ago, the Federal Trade Commission (FTC) stopped Glen E. Burke from making deceptive telemarketing pitches. Apparently, that didn't do the trick.
Now, at the FTC's request, a U.S. district court in Las Vegas, Nevada, has issued an injunction appointing a receiver and freezing the assets of a bogus prize-promotion scheme that was run by Burke.
His latest scam is a prize promotion pitch in which consumers were told they won a valuable prize, only to receive cheap costume jewelry or a lithograph print after paying money up-front.
Based on Burke's role an earlier film investment scheme, a federal district court entered an order in 1998 permanently banning him from engaging in telemarketing and prohibiting him from making material misrepresentations about any product or service. In addition, the FTC had obtained a prior order in 1996 against Burke in connection with a business opportunity scam, and he has also been the subject of enforcement actions by other federal agencies.
At it again
Despite the 1998 order, the FTC alleges that since early 2011, Burke and his company, American Health Associates, LLC (AHA), have engaged in a deceptive telemarketing scheme through which they call consumers and tell them that they have won valuable prizes, supposedly worth thousands of dollars.
Consumers are told that to claim the prizes they must first buy vitamins for between $300 and $500. In some cases, the defendants then seek additional payments for even "more valuable" or "second level" prizes. After consumers make these payments, however, either no prizes are delivered, or the prize they do "win," such as costume jewelry or lithographs, is worth less than they initially paid for the vitamins. Consumers who try to return the vitamins for a refund find the process difficult, if not impossible, to complete.
The court order freezes the assets of Burke and AHA and appoints a receiver over AHA. The order grants this relief pending the outcome of the FTC's civil contempt actions against the defendants for violating the 1998 order. In its contempt actions, the FTC claimed Burke violated the 1998 order both through his AHA telemarketing scheme and through an additional direct-mail sweepstakes scheme.
The direct-mail scheme promised consumers thousands or millions of dollars in winnings if they made a small payment, but after making the payment, no consumer received the promised winnings. The FTC is seeking compensation for consumers harmed by the defendants' order violations.
---