---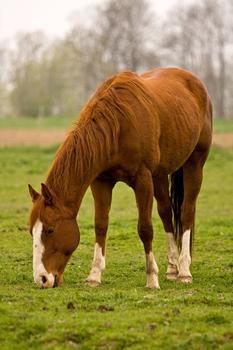 The slaughter of American horses is set to resume by year's end. The 10th U.S. Circuit Court of Appeals in Denver, which had issued an emergency injunction in November, has now lifted that injunction, saying those trying to save horses are unlikely to succeed in court.
The action clears the way for three licensed slaughtering houses to resume operations and is expected to encourage others to apply for a USDA permit allowing them to get into the business.
The action by the appeals court -- the last stop before the U.S. Supreme Court -- means that further appeals will not be fast-tracked and leaves wildlife advocates with few remaining options.
Inhumane treatment
A U.S. Agriculture Department ban on slaughtering horses, imposed in 2007, was lifted in 2011 after the USDA's Inspector General found it was contributing to inhumane treatment of horses. Owners hard hit by the recession and the high cost of grain were abandoning their horses, letting them starve to death, the IG's report said.
Animal welfare groups have disputed that finding and also say they're concerned that the antibiotics and other drugs pumped into horses could leave dangerous residues in the meat.
Realistically, Congress appears to be the last resort for animal rights groups. Some states have outlawed slaughtering horses for human consumption but getting a bill -- any bill -- through Congress is fraught with uncertainty in today's political climate.
There's also the grim reality that an estimated 100,000 U.S. horses are slaughtered each year after being shipped to Mexico and Canada.
All sides agree that the annual slaughter of more than 100,0000 U.S. horses continues regardless despite the animal rights groups' efforts. The animals are simply exported to Mexico and Canada and slaughtered there.
---