---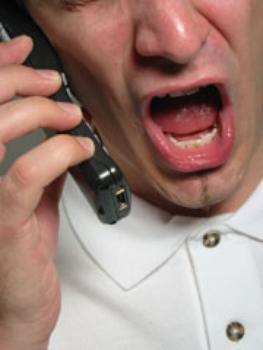 A U.S. district court judge in Florida has issued a contempt order against two individuals who allegedly violated a December 2008 injunction that barred them from billing consumers without authorization and making misrepresentations to consumers.
Bryon Wolf and Roy Eliasson have been operating a deceptive marketing scheme since 2009, despite the 2008 injunction that barred them from doing so, the Federal Trade Commission charged .
The contempt order imposes a judgment of $14.75 million against the defendants, which is the amount they illegally took from consumers in their second scheme.
"This pair of defendants showed complete contempt, both for consumers and for a court order," said Jessica Rich, Director of the Federal Trade Commission's Bureau of Consumer Protection. "And this action shows that if you violate an FTC order, you'll pay for that violation. We put orders in place to protect consumers, and we make sure that companies follow them."
The FTC said it monitors every FTC order for compliance, and quickly deals with those wrongdoers who defy its orders. In the last 12 months alone, the FTC successfully tried five contempt cases. The defendants in these actions face tens of millions of dollars in judgments and are banned from various commercial activities.
Suntasia Marketing
In the Wolf-Eliasson case, the FTC sued Suntasia Marketing, Inc., in 2007, charging the operation with deceptively marketing negative-option programs to consumers nationwide. The defendants allegedly defrauded consumers and charged their bank accounts without their consent for a variety of programs, including memberships in discount buyer's and travel clubs.
Suntasia was named as one of the Top 10 Scams of 2007 by ConsumerAffairs.
In 2008, 14 defendants agreed to an order settling the FTC's charges, and were required to pay more than $16 million to provide refunds to defrauded consumers. Bryon Wolf and Roy Eliasson were ordered to pay over $11 million for their role in the scheme, and were barred from a variety of unlawful acts in the future, including misrepresenting material facts regarding an offer, failing to clearly disclose material terms during a sale, and debiting consumers' accounts without their consent.
But according to the FTC's motion for contempt, within months of the 2008 order, Wolf and Eliasson devised a new plan to defraud consumers through Membership Services, LLC, a firm they controlled.
In this scheme, the FTC said, they used deceptive phone and internet solicitations to target recent loan applicants and misled them into believing they would provide them with cash advances, loans, or lines of credit. Instead, the defendants debited the consumers' accounts for membership in a continuity program. Very few consumers used the program, and many cancelled when they found out the defendants had debited their accounts and planned to take additional payments from them in future months.
---