---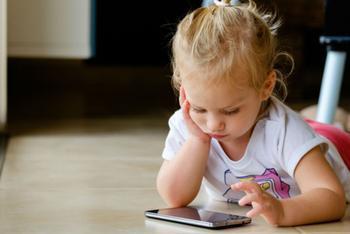 When a child uses an app to charge things to Amazon without permission, the liability is Amazon's, not the parents'.
That's the conclusion of a U.S. District Court judge who sided with the Federal Trade Commission (FTC) in its complaint against the online retail giant.
Amazon operates an Appstore in which customers can view and download apps to use on Android mobile devices or Kindle Fire tablets. These apps can take many forms. Some include functions that allow users to play games, watch movies, or read books. Some are free while some charge per download.
Source of confusion
The FTC got involved because it said the evidence showed consumers had difficulty understanding which apps involved charges and which were completely free. Confusion arose in particular, the FTC claimed, when consumers downloaded free apps and then made purchases while using them – charges known as "in-app purchases."
For example, the court found a child using a "free" app might be prompted to use money – which might appear imaginary and part of the game – to buy things. In reality, the court found, they were spending real money.
The judge in the case also found that Amazon received complaints from parents about these in-app purchases, claiming they were unauthorized. The court ultimately found Amazon' disclosures about free apps potentially carrying charges were not sufficient.
Full refunds?
"We are pleased the federal judge found Amazon liable for unfairly billing consumers for unauthorized in-app purchases by children," FTC Chairwoman Edith Ramirez, said in a statement. "We look forward to making a case for full refunds to consumers as a result of Amazon's actions."
What remains to be determined is exactly how much in the way of refunds Amazon will be required to provide.
Several years ago, Apple found itself in a similar situation over precisely the same practice. In 2013 it agreed to settle a class action lawsuit over unauthorized in-app purchases, paying out a total of $100 million.
The settlement required Amazon to compensate parents whose children charged $30 or less, but all the parents didn't actually receive cash. Instead of getting their money back, parents with an iTunes account received $5 in iTunes store credit. Parents who did not have an iTunes account got $5.
Provisions were made to parents whose children ran up more than $30 in charges, but the parents were required to produce documentation of the charges.
---