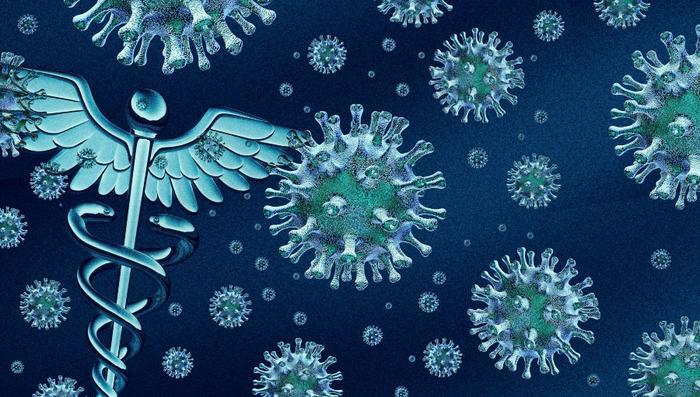 As a way to determine the safety and preparedness of countries around the world, researchers from Johns Hopkins University's Center for Health and Security teamed up with experts at other national agencies to create the Global Health Security (GHS) Index. 
The GHS Index ranks countries out of 100 possible points for how prepared they be should in the event of a serious disease breakout. However, the researchers determined that out of the 195 countries included in the Index, the nations scored a collective 40 points, which shows how poorly prepared countries around the world are when it comes to these emergencies. 
"The GHS finds that no country is fully prepared for naturally occurring, intentional, or accidental infectious disease outbreaks," said researcher Jennifer Nuzzo. "Knowing that there is work to do, countries can use the index to identify gaps, build preparedness and best practices, and track progress over time."
What are countries prepared for? 
The experts compiled 140 questions that would determine each country's preparedness in the event of an epidemic or pandemic. The index covered six different categories: prevention, detection, response, health system, compliance with international norms, and risk environment.
Information from national organizations was used to compile the answers to these questions, and it ultimately allowed each country to receive an overall Index score. 
Across the board, countries were the most insufficient in having a healthcare structure in place that would treat infected residents. Immediate detection of the outbreak and subsequent work to limit the spread was also a huge weakness for the overwhelming majority of the countries involved. 
The United States did rank as the top country in the GHS Index, garnering a score of 83.5 points, with the United Kingdom coming in second at 77.9 points. The Netherlands, Australia, and Canada rounded out the top five most prepared countries, with 75.6, 75.5, and 75.3 points, respectively. 
Beyond the top five, though, there was a big drop off when it came to preparedness. The researchers determined that the 60 wealthiest nations averaged a score of just under 52 points. The team is encouraging world leaders to take the necessary steps to be as prepared as possible for potential epidemics or pandemics, as doing so can ultimately save the lives of millions. 
"Whether they be natural, accidental, or deliberate, infectious disease outbreaks can cause significant harm to health, peace, and prosperity if countries are not adequately prepared," said Tom Inglesby, the Director for the Center for Health Security. "It is important for national leaders to understand the risks that infectious diseases pose and commit to making improvements in preparedness for these events." 
The full Global Health Security Index, including the experts' recommendations for all countries moving forward, can be found here.