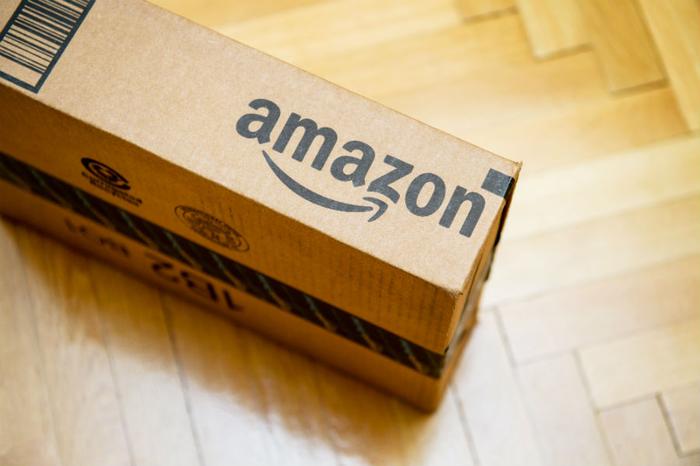 Amazon still has a problem with counterfeit goods despite a multi-year effort to crack down on fake sellers, according to an investigation by The Guardian.
The investigators were able to find the following fakes through the Amazon Marketplace:
Knockoff Apple AirPods

Fake Louis Vuitton iPhone case

Counterfeit Kylie Jenner lip gloss

Used iPhone chargers that were sold as new
These items were sold by third-party sellers and were listed as legitimate on the site. The counterfeit Airpods were shipped via the "Fullfilled by Amazon" feature, which enables third-party sellers to store the items in Amazon's warehouses prior to being packed and delivered by Amazon employees.
Counterfeits pulled
When the Guardian contacted Amazon about the phenomenon, the online retailer removed five counterfeit products from its Marketplace and changed the listing of some items from New to Used.
"Amazon investigated and took action on 95 percent of all notices of potential infringement received from Brand Registry within eight hours," Amazon told the Guardian.
"With our proactive innovations that learn from the information in Brand Registry, brands in Brand Registry on average are finding and reporting 99 percent fewer suspected infringements than before the launch of Brand Registry."
Ongoing problem
Amazon's fight against fake sellers isn't new. The company has been trying to fix its counterfeit product problem for several years.
Two years ago, Birkenstock refused to do business with Amazon because of the cheaper knockoffs on the site. The German sandal maker equated the issue to "modern-day piracy". The same year, Apple filed a lawsuit against a company called Mobile Star that allegedly sold counterfeit Apple chargers through Amazon.
Many brands argue that Amazon isn't doing enough to keep the site from being infiltrated by fake sellers. However, Amazon says it takes fraud seriously and that its process for preventing counterfeits from being sold on its site is robust.
When a business registers to sell products on Amazon, the site's systems "scan information for signals that the business might be a bad actor," the company said in a statement. "Over 99.9 percent of all Amazon page views land on pages that have not received notices of infringement."
Amazon also launched a service called Brand Registry that helps legitimate brands claim their identities on the Marketplace and set themselves apart from fakes. Amazon says its team responds to 93 percent of all notices of potential infringement received on its Brand Registry within four hours.
Identifying fake products
As Amazon continues its fight against counterfeit products, consumers can take several measures to avoid receiving a counterfeit item. First, be wary of prices that seem too good to be true.
"When you see a vendor on a street corner selling Rolex watches for $20, it's not that hard to deduce that they are fakes. The same principle can be applied to products on Amazon," said Joel Anderson of GoBankingRates.com
Julie Zerbo from the Fashion Law blog recommends that consumers "limit their purchases exclusively to products sold by the brands themselves, either by way of them selling on Amazon's platform directly, via an authorized account, or by way of a partnership with Amazon, as Calvin Klein, for instance, recently began doing."
Experts also recommend only buying from Amazon Prime, since shipping is guaranteed and the return process is simplified in the event that you do receive a counterfeit item.