---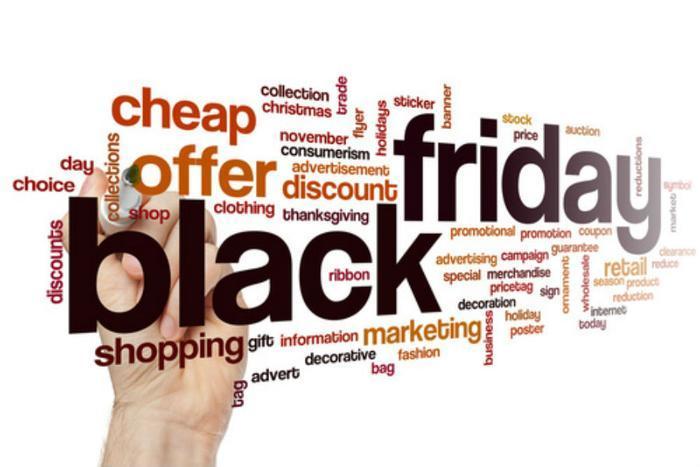 Coming up at the end of the week is the official kickoff to the 2016 holiday shopping season. But chances are consumers have already done some of their shopping. And even for those who plan to shop the day after Thanksgiving, there's less and less need to get up early and wait for a store to open.
Jeff Fagel, chief marketing officer (CMO) at Eyeview, calls Black Friday "buy nothing day," saying doorbuster deals are no longer grabbing consumers' attention. He suggests consumers should stay home Friday morning.
Phil Dengler, principal at shopping site BestBlackFriday.com, agrees that there are plenty of deals available right now, saying consumers need to stay alert. He notes that Amazon, Kohl's, Toys R Us, and other retailers have already started their online sales, so the deals are available right now.
But Dengler says consumers will have to wait until Wednesday night or Thanksgiving to find the biggest bargains.
"One thing we highly recommend is for everyone to download the apps for their favorite store," Dengler told ConsumerAffairs. "While this was important last year, its value is growing even more for 2016. In addition to early access for some stores, the apps are a great way to get alerted when deals go live. Since online doorbusters are so competitive, time is of the essence for every online Black Friday deal. We recommend the apps from Walmart, Amazon, Best Buy, and Target."
For shoppers going the brick-and-mortar route, Dengler says Thanksgiving will be the biggest day for deals. He says Walmart and other retailers will hand out wristbands for some of their top doorbusters, which will encourage consumers to arrive at stores before the doors open. Here's the site's pick for the top 25 Black Friday deals.
Not everything's cheap on Black Friday
It's long been known that, while there are some pretty good deals on Black Friday, the day after Thanksgiving is not the best day to shop for everything. For example, if the item isn't included in the advertised specials, it's probably selling at its regular retail price on Black Friday.
The Washington Post reports an analysis of price data shows the Tuesday before Thanksgiving is the best time to shop for clothes and the best deals on electronics will be found on Thanksgiving, either at stores that are open or online. Shopping for toys? You might be better off waiting until Cyber Monday.
Cyber Monday, after all, is threatening to eclipse Black Friday as a shopping day. In the days of dial-up internet service, many consumers would wait until they returned to work on Monday to make purchases, using their employers' broadband connections. As more holiday spending has moved online, retailers have used Cyber Monday as a time to roll out some of their best promotions.
Not deterred by cyber threats
Even people who have had a bad experience with cyber thieves will not be deterred from shopping online, according to a survey by TransUnion. The survey found 76% of shoppers who were victims of a holiday season hack might be fearful of the risks, but 94% said they still plan to shop for Cyber Monday deals.
The National Retail Federation (NRF) projects more than 137 million consumers will shop in one way or the other during the long Thanksgiving/Black Friday/Small Business Saturday/Cyber Monday weekend. No doubt more sales will come online this year than last, driven largely by young people.
"For many millennials, every Thanksgiving weekend they can remember has involved hopping online to find the best deals," said Prosper Principal Analyst Pam Goodfellow. "For this group, it's more than just a weekend of good deals, it's a holiday tradition."
---