---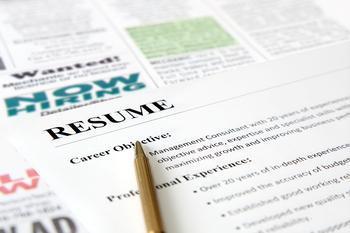 It's an often cited-statistic that small businesses in the U.S. hire the most people and create the most jobs. So if you are coming out of college or contemplating a job change, does it make sense to actively pursue a small company rather than a large one?
It might, but there are differences in the two types of enterprises and you need to be aware of them. According to the Small Business Administration, small businesses – generally defined as having 250 or fewer employees – are America's largest employment category, employing half the private work force.
While working for a large firm might pay a higher starting salary and have some nice perks, a small business job may carry the potential for long-term financial benefits that working for a big firm doesn't. If you are just starting a career, there may be other opportunities as well.
Stretch yourself
"When you're working for a small business you're probably going to be asked to do more varied things than someone working for a larger company," said John Kiernan, senior analyst for CardHub, which just completed a ranking of the best small job markets in the U.S. "You'll be able to get experience with a lot of different things and see what you like and don't like."
In the process, people working for small firms – especially if they are early in their careers -- will get the chance to gain new skills and insights into their abilities, learning what they are good at and what they aren't.
To rank the markets, Kiernan and his team looked at a lot of factors, such as the number of small businesses per capita. They gave added weight if a market had a wide variety of industries in which there were small business opportunities.
Where the opportunities are
"We wanted to reward the cities that offered a lot of different types of opportunities for different types of people," he said. "We also looked at small business job growth over the last few years to see if the opportunities are growing or contracting."
They also considered stress levels and average wages. Denver came out on top in the rankings, followed by Boston, Minneapolis, Seattle and San Francisco. What they all have in common is they are pretty nice cities to live in, regardless of why you're living there.
At the bottom of the list are Sacramento and Riverside, Calif., and Detroit. All three cities were hit hard by the housing crash and the Great Recession. A high unemployment rate makes any city a more difficult place to get a job because there will be a lot more competition.
If you've decided that working for a small company is a good move, Kiernan has some advice. The first step is to be flexible when it comes to what you will earn.
Delay gratification
"Job-seekers shouldn't be overly concerned with immediate compensation," he said. "You need to look at prospects for the future."
You also need to think about your comfort zone. Can you handle being asked to constantly attempt new things and develop new skills?
"A lot of people box themselves in, deciding they need a particular type of job doing a particular thing," Kiernan said. "That's not always the best course of action when you are considering a small company."
Unless you happen to be in one of these small business Meccas, you will probably have to go visit them. They are not likely to come knocking on your door.
"It's easier to look at local talent pools so if you are outside the area, they aren't likely to bring you in for a job interview," Kiernan said. "You need to be there."
His other advice works for just about any kind of job you are seeking. Customize your approach, avoiding generic, cookie-cutter packages that don't address how you would add value to a specific company.
Having a positive attitude is also important. In a small company, chances are an abrasive personality will stand out, and not in a good way.
---