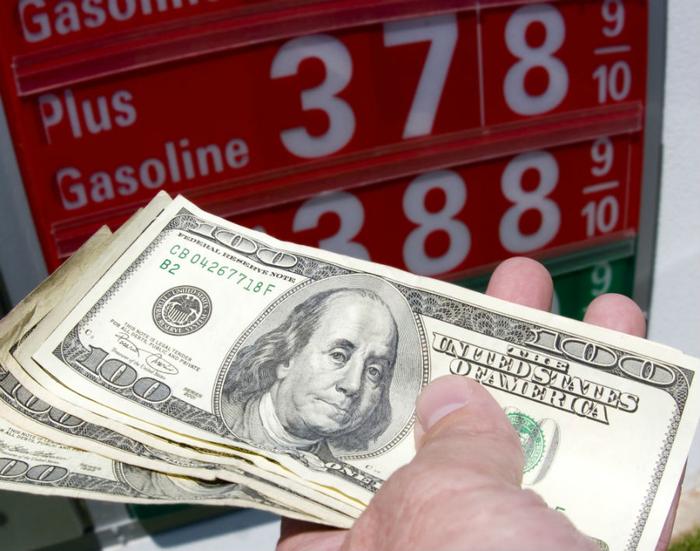 As any motorist will tell you, gasoline prices have hit their highest point in years, cutting into many consumers' budgets.
Because of that, some economists have begun to worry that the economic expansion, which began at the end of the Great Recession in June 2009, may be close to an end.
The Wall Street Journal reports that, at this point at least, consumers have been able to weather the price rise without too much difficulty. But should prices climb even more in the months ahead, all bets may be off.
Airlines have already adapted to higher fuel costs by raising ticket prices. Over time, other industries might be affected, and respond by slowing hiring. According to the Journal report, 3M and Whirlpool have cited higher costs affecting corporate profits.
Gas prices just one factor
Economist Joel Naroff, of Naroff Economic Advisers, doesn't think higher gasoline prices alone will be enough to throw the economy into recession. But there is no question that they can add to inflation and raise interest rates, both of which increase consumer costs.
"Worse, they come as the impacts of the tariffs are starting to hit, also raising both business and consumer costs," Naroff told ConsumerAffairs. "While tax cuts have added to household income, the rising expenses are offsetting those positive effects."
As gasoline costs rise, they may also negate the benefits lower and middle income consumers received from what Naroff sees as fairly modest tax cuts.
"Put simply, the rise in gasoline prices and the impacts of tariffs are negating the tax cuts for many households, slowing growth," he said.
It's happened before
Those with long memories may recall that oil speculators bid up the price of oil in 2008 to well over $100 a barrel, causing gasoline prices to exceed $4 a gallon. The explanation was that worldwide economic growth was fueling the price rise, not speculation.
However, the world was actually in a recession at the time, culminating with the financial crisis in September 2008. Almost immediately afterward, the price of gasoline plunged to below $2 a gallon.
Today, the national average price of regular gasoline, according to AAA, is $2.87 a gallon, 61 cents a gallon more than at this time last year. Consumers purchasing 25 gallons in a typical fill-up are paying $15 more per fill up than they did last year.
But some consumers are paying a lot more than that, since $2.87 is just the national average. Drivers in western states are paying a lot more.
In California, the statewide average is $3.66 a gallon. It's $3.43 a gallon in Washington.