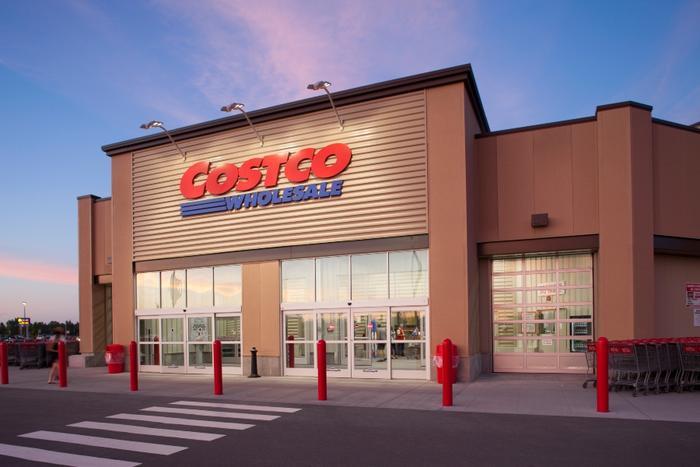 Costco, one of the first national retailers to institute a mandatory mask rule early in the pandemic, has toughened the requirement. The policy shift was announced last week.
Starting today, there will be no exceptions to the mask requirement. Previously, shoppers who said they couldn't wear a mask for medical reasons were exempt from the requirement. The company says it revised the rule because of the huge number of new cases occurring across the country. Over the weekend, the total number of U.S. coronavirus (COVID-19) cases surged past 11 million.
For Costco shoppers who for medical reasons are unable to wear a cloth mask that covers their face, the retailer said it would allow these consumers to wear face shields instead.
"This updated policy may seem inconvenient to some, however we believe the added safety is worth any inconvenience," said Costco CEO Craig Jelinek. "Our goal is to continue to provide a safe shopping environment for our members and guests, and to provide a safe work environment for our employees."
Following CDC advice
Costco's announcement on April 30 that it would require shoppers to wear a face-covering was met with heated resistance on social media -- resistance that took on political overtones during the 2020 presidential campaign.
At the time, Costco defended its move by saying it was simply complying with advice from the Centers for Disease Control and Prevention (CDC). The agency said masks were helping in preventing the spread of COVID-19 in settings where social distancing is difficult.
Other retailers are returning to policies they instituted as the virus spread during the spring. On Friday, Walmart announced it would begin limiting the number of people in its stores at a given time.
That policy went into effect in April when Walmart began limiting the number of people in its stores to 20 percent of capacity. The policy was relaxed during the summer as cases declined and more shoppers opted for delivery and curbside pickup.
A Walmart spokesperson said the company believes foot traffic has remained at 20 percent or below but it will begin counting shoppers again "out of an abundance of caution."