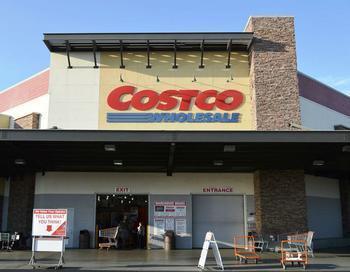 Costco, like many retailers, is feeling financial pain these days. It reported fiscal second quarter earnings Thursday, showing a drop in both revenue and profits.
But unlike most retailers, Costco has a membership fee, which it is raising to help offset declining revenues.
Starting June 1, Costco says it will increase annual membership fees by $5 for Goldstar, Business, and Business add-on members. At the same time, Executive Memberships will go up $10, from $110 to $120 a year.
The maximum yearly 2% reward associated with the executive level membership will rise from $750 to $1,000. The company said that the round of fee increases will affect around 35 million members in the U.S. and Canada.
Costco's footprint is found mostly in North America. It operates 508 stores in the U.S. and Puerto Rico, 94 in Canada, and 37 in Mexico. It also has a smaller presence in the UK, Japan, Korea, Taiwan, Australia, and Spain.
Praise from Wall Street
Wall Street largely applauded the move, with analysts saying it should help the company improve profitability almost immediately. Fortune reports analysts generally believe consumers place a high value on a Costco membership and will not balk at paying an extra $5 per year.
Fortune notes the membership increase comes on the heels of last year's switch from American Express to Visa, saying the benefits of opening membership to a greater number of people is just beginning to yield results.
Despite these positives, Wall Street traders punished Costco in the wake of its results, sending its stock price down 4% in after hours trading.