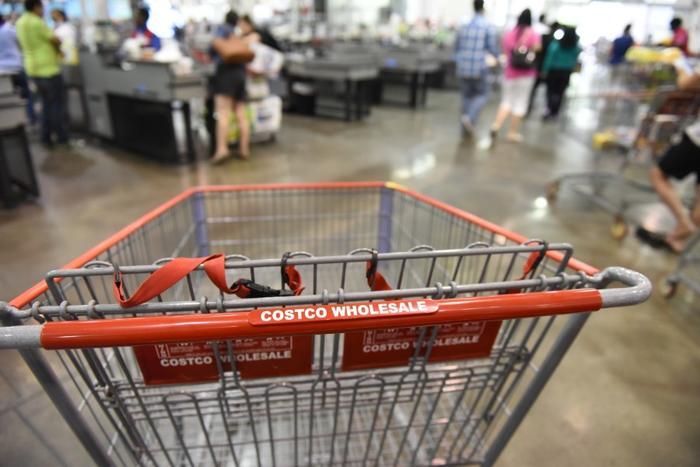 If you're a Costco member, this might make you happy -- food sampling is returning to company stores this summer.
During the company's recent earnings call, Chief Financial Officer Richard Galanti said the plans are to do a slow rollout starting in mid-June but with a slightly different twist so Costco can address safety concerns. 
"I can't tell you anymore, but it's needless to say not going to be where you go and just pick up an open sample with your fingers," he said. "But sampling and both food and non-food items are popular. And road shows, as well. I think you'll see a little bit more excitement on the roadshow side. So things that we can do to get people excited about coming in."
The discount chain pressed pause on in-store sampling in March and reportedly severed its relationship with its main sampling vendor as a follow-up. But food sampling is an integral part of the Costco experience for the consumer. It's good for Costco too, as the one-two punch of psychology and sampling often leads to a sale.
Customer safety first
Among big box retailers, Costco has handled the pandemic with great care for its customers. Customers are required to wear a mask, and it's strongly recommended that they take a cart along to help out with social distancing.
The mask mandate has turned into a political football as people start venturing out again, but Galanti said most shoppers adhere to the policy and appreciate it. 
"When you talk to people anecdotally, they feel frankly more comfortable coming into Costco, which is bigger, more wide open, with certainly the 6 feet apart that we're all doing," he said. "With the mask requirements, there are few people who don't like it, but most people do."