---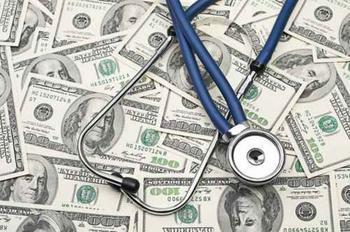 Last month, we reported the findings of a study conducted by RTI International and the American Heart Association found that the cost of treating cardiovascular disease would top $1 trillion by 2035. The researchers warned that if the disease went unchecked, 131.2 million Americans -- or 45% of the country's population -- would be affected by the disease by then.
Unfortunately, cardiovascular disease isn't the only costly condition that consumers need to be worried about. A new study published in the Annals of Neurology finds that spending on nine of the most common neurological diseases currently exceeds $811 billion annually.
"Although society continues to reap the benefits of the dramatic research investments in heart disease and cancer over the last few decades, similar levels of investment are required to fund neuroscience research focused on curing devastating neurological diseases such as stroke and Alzheimer's, both to help our patients and also to avoid costs so large they could destabilize the entire health care system and the national economy," said lead author Dr. Clifton Gooch.
The researchers say the cost of treating neurological diseases will likely get worse in the coming years as the U.S. population ages. Statistics show that the elderly segment of the population will double between 2011 and 2050, with these individuals being the most at risk of suffering from a neurological condition. The report notes that the cost of treating only two conditions – dementia and stroke – will exceed $600 billion by 2030.
"The findings of this report are a wake-up call for the nation, as we are facing an already incredible financial burden that is going to rapidly worsen in the coming years," concluded Gooch.
---