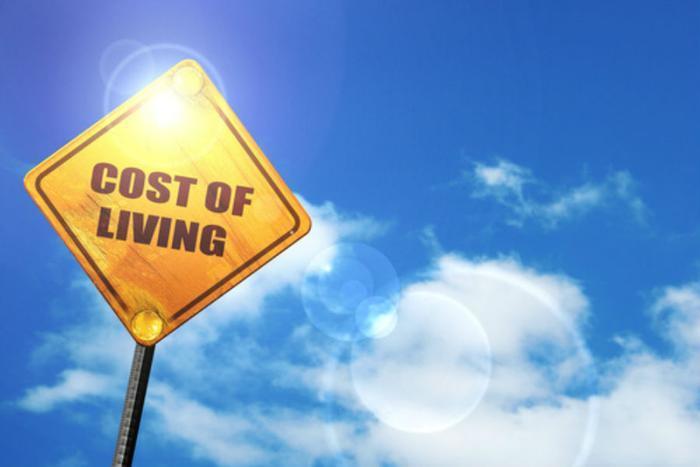 The cost of living rose in February, but not as much as in January. Lower gasoline prices and moderating rents helped keep inflation in check.
The Labor Department reports the Consumer Price Index (CPI), a measure of the cost of goods and services at the retail level, rose a modest .02 percent last month, slowing from .05 percent in January.
Over the last 12 months, the nation's inflation rate sits at 2.2 percent, just above the Federal Reserve's inflation target of 2.0 percent.
The cost of housing, clothing, and car insurance were all up for the month, while food costs remained the same as in January. In fact, the cost of food prepared at home actually went down last month.
'No cause for alarm'
"Inflation growth moved back into 'no cause for alarm' territory with the February CPI report," Robert Frick, Navy Federal Credit Union's corporate economist, told ConsumerAffairs.
Frick said many analysts were bracing for bad news based on the big increase in the January CPI. But the February numbers were largely reassuring.
"We saw that auto prices were down significantly, which shows that the impact of the hurricanes last year is finally wearing off, and the trend toward lower vehicle prices is finally kicking in, as predicted," Frick said.
With millions of cars coming off lease, together with slightly lower demand after recent record years, Frick predicts smart car shoppers will find bargains for the rest of the year, and that should offset any increase in car loan rates that have been edging up lately.
Oversized effect of gas prices
But the February numbers may have been influenced by an unusual drop in gasoline prices. A volatile crude oil market and robust refining activity sent retail gasoline prices down nearly a full percent in February. Those prices have largely rebounded this month.
But in some good news for consumers, Frick notes that the tame inflation numbers may persuade the Fed that it doesn't need to boost its discount rate more than three times this year.
Since credit card companies base their interest rates on the Fed's discount rate, that means credit card rates may not rise as much as expected in 2018.