---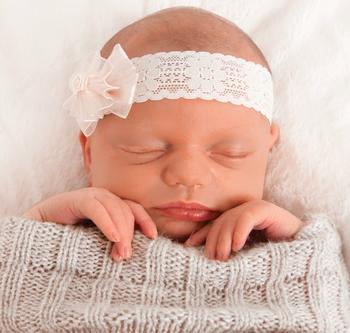 There are two economic facts of life that are creating some discomfort in modern families. The cost of having children is going up while the salaries of young Americans of child-rearing years has leveled off or is going down.
In a survey of young mothers, BabyCenter.com has found that parents spend an average of $13,000 a year on their children. Couples worry that they don't have enough money to start a family.
"Children are expensive, but couples aren't letting that hold them back from starting a family," said Carmen Wong Ulrich, a BabyCenter.com financial expert. "They are exploring ways of saving that they may not have previously considered, like moving back in with their parents or accepting money from in-laws. This can be a good short-term solution for couples to get them started, but they need to make sure they are taking the necessary steps to eventually become financially independent."
Would like to save $4,500
In the survey expectant mothers said they would like to save an average $4,500 before the birth of their child. And if they can't, or if $4,500 turns out not to be enough, young parents-to-be most often look to their parents for help. That, in turn, puts a financial strain on a generation that is relatively well off but is trying to prepare for retirement.
Preparing for the birth of a child is expensive enough. Nearly 50 percent of young women in the survey are spending money on products or services to encourage pregnancy, and it's not cheap. From ovulation kits to vitamin supplements, women trying to get pregnant spend close to $500 to help them conceive.
The request for financial help doesn't stop once the baby is born. About 30 percent of the mothers in the survey said they received financial help from their parents or in-laws during the baby's first year.
"Budgeting for baby is one the biggest challenges new parents face," said Wong Ulrich. "A new baby can drastically alter a family's financial status, and parents need to be prepared."
Multi-generational households
And so, apparently, do the grandparents. Multi-generational households are on the rise as more young families move in with parents and in-laws to save money. Some financially support their children and their children directly.
A 2011 study found nearly 60% of parents gave financial support to their adult children, some of whom were married and had families. The survey, by the National Endowment for Financial Education (NEFE), also showed that 65% of adult children—those ages 18-39 who are not in school—believe the financial pressures faced by their generation are tougher than those experienced by previous generations.
Parents tend to agree – at least 32% do – which may be why they are willing to open their checkbooks. In the survey 43 percent of parents who were providing financial support said they were doing so because they were"legitimately concerned" with their child's financial well-being.
"Parents are continuing their involvement longer than we expected," Ted Beck, president and CEO of NEFE, said at the time the survey was released. "The general sentiment is that financial pressures are higher for this generation. But if parents are going to financially support their adult children, they should first have a serious talk about their kids' expectations so that everyone protects their financial futures."
Beck also noted what he considers a disturbing trend -- parents making sacrifices to help their adult children. Helping a young family get a foothold is one thing but continuing to support children and their families simply isn't a sustainable course of action.
---