---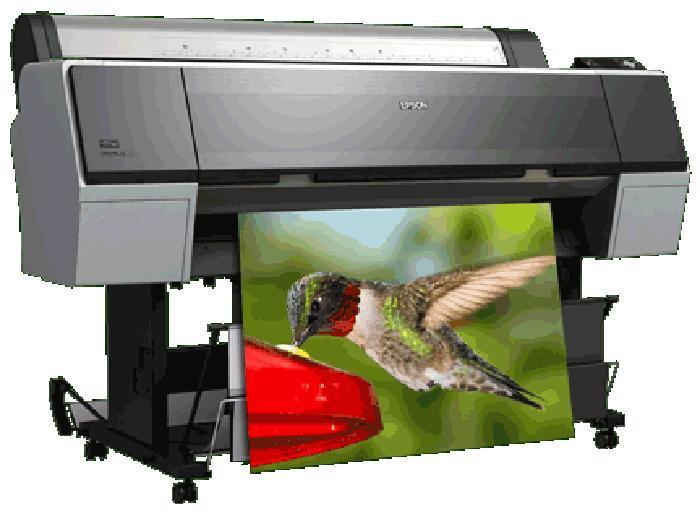 A ConsumerAffairs story yesterday incorrectly characterized Epson Corporation's business practices, saying the company "secretly inflates" the $3,800 price of ink cartridges used in its professional-grade Epson 9900 printers.
The story was based on a YouTube video posted by a printing company which complained that the printer controls showed cartridges as being empty when in fact they still contained several ounces of ink.
The company submitted a response to the story, which is presented here verbatim: 
Your recent article highlighted a video posted by Bellevue Fine Art Repro. I'm contacting you on behalf of Epson to clarify how the ink system of the Epson Stylus Pro 9900 is designed. The Epson Stylus Pro 9900 printer is a graphic arts printer designed for professional operation for printing high value photographs and fine art reproductions on canvas and other specialty media up to 44-inches wide. Like Epson's other graphic arts printers, the Epson Stylus Pro 9900 is finely calibrated to consistently deliver extraordinarily high print quality.

For quality assurance, the Epson Stylus Pro 9900 ink system uses two methods to track ink levels. The first system estimates ink consumption by mathematically calculating how much ink is consumed from a cartridge for each ink droplet fired during printing and print head cleaning. The printer and ink cartridge use this information to display ink levels and initiate an "Ink Low" status alert. This alert is an indicator to the operator that it is time to consider ordering a new cartridge and occurs with roughly 10-15 percent ink remaining. 

After "Ink Low" alert, the printer can continue to print normally until all usable ink in the cartridge is consumed and noted with an "Ink Out" notice. This "Ink Out" notice is triggered by a second method – a physical sensor in the cartridge – not an estimated amount. The sensor triggers when ink volume has declined to the point that further use could cause harm to the print head.

If a cleaning cycle is initiated during the "Ink Low" status and the level of ink remaining in the cartridge is estimated by mathematical calculation to be less than required for a print head cleaning, the printer will signal that there is "not enough ink to complete the process." The ink required for cleaning is conservatively estimated to assure there is enough ink to completely eliminate any print head obstructions and ensure quality output. At this stage a fuller cartridge needs to be installed to complete the print head maintenance. But, it is important to note, that after this maintenance cycle, the original cartridge may be reinserted and used until "Ink Out" status is reached. It does not have to be discarded.

The printing system of the Epson Stylus Pro 9900 is conservatively designed with two methods of tracking ink levels. The "Ink Low" signal does not prevent the ink from being used until the "Ink Out" signal. In the event that a print head cleaning is attempted after an "Ink Low" signal, the professional operator may have to swap in a full cartridge for cleaning and use up the useable ink in the original cartridge at a later time.
ConsumerAffairs apologizes for its error.
---