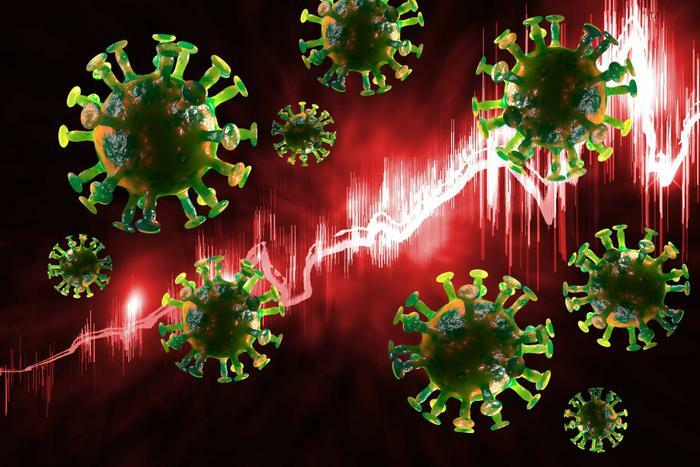 COVID-19 ‌tally‌ ‌as‌ ‌‌compiled‌‌ ‌by‌ ‌Johns‌ ‌Hopkins‌ ‌University.‌ ‌(Previous‌ ‌numbers‌ ‌in‌ ‌parentheses.)‌
Total‌ ‌U.S.‌ ‌confirmed‌ ‌cases:‌ 79,271,466 (79,268,716)
Total‌ ‌U.S.‌ ‌deaths:‌ 958,621 (958,449)
Total‌ ‌global‌ ‌cases:‌ 446,559,210 (445,579,817)
Total ‌global‌ ‌deaths:‌ 6,001,094 (5,976,759)‌
Global death toll tops 6 million
According to the official numbers, the worldwide death toll from COVID-19 passed the 6 million mark today, even as new cases begin to slow. Most of the new cases and deaths are occurring in remote countries that are just now beginning to feel the impact of the pandemic.
In the world at large, death rates are still the highest among people who have not been vaccinated against the virus, according to Tikki Pang, a visiting professor at the National University of Singapore's medical school and co-chair of the Asia Pacific Immunization Coalition.
"This is a disease of the unvaccinated - look what is happening in Hong Kong right now - the health system is being overwhelmed," Pang told CBS News.
Long COVID and the Hispanic population
The National Institutes of Health (NIH) and the Centers for Disease Control and Prevention (CDC) have launched a joint study to determine why COVID-19 – and in particular "long COVID" – appears to affect people of Hispanic heritage to a higher degree.
While Hispanics make up 19% of the U.S. population, the CDC has previously reported that they account for 24% of COVID-19 cases and 16% of deaths from the virus.
Some members of Congress have asked the CDC for a demographic breakdown on sufferers of "long COVID" since anecdotal evidence suggests that the condition is prevalent among Hispanics. 
Hospitals prepare for the end of the pandemic
While the COVD-19 pandemic may not be over, the numbers suggest it is quickly fading, at least in the U.S. A comparison of data collected by Johns Hopkins University shows that there were only 6,753 new cases of the virus recorded on Sunday, March 6. That compares to 56,585 on March 6, 2021.
Hospitals are still struggling with pandemic-induced staff shortages, but capacity levels have dropped sharply, giving most institutions some breathing room. 
"Rates of cases are not at a very low rate, but they are low enough and hospital capacity is good enough that it's appropriate to roll back many of the restrictions. Looking right now at these figures, for spring and summer, there's a lot of hope," Amber D'Souza, an epidemiologist with Johns Hopkins University, told CNN. "This would not have looked this good two or three months ago in the middle of the surge."
Around the nation