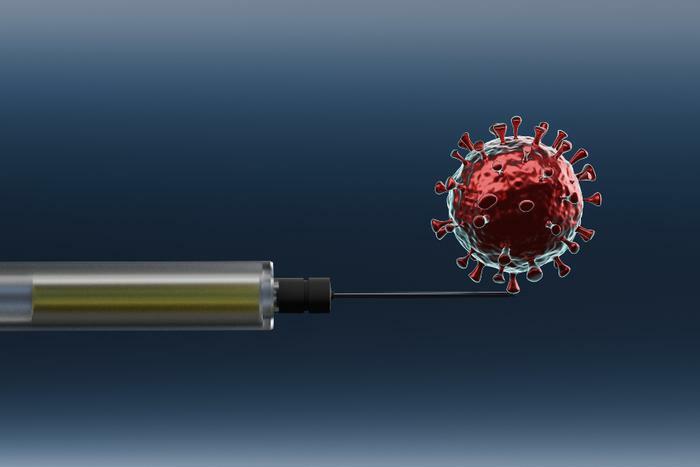 Coronavirus‌ ‌(COVID-19)‌ ‌tally‌ ‌as‌ ‌‌compiled‌‌ ‌by‌ ‌Johns‌ ‌Hopkins‌ ‌University.‌ ‌(Previous‌ ‌numbers‌ ‌in‌ ‌parentheses.)‌ 
Total‌ ‌U.S.‌ ‌confirmed‌ ‌cases:‌ 35,251,200 (35,143,810)‌
Total‌ ‌U.S.‌ ‌deaths:‌ 614,368 (613,834)
Total‌ ‌global‌ ‌cases:‌ 199,866,646 (199,162,828)
Total‌ ‌global‌ ‌deaths:‌ 4,251,676 (4,240,761)‌
Survey explores why people won't get vaccinated
When the COVID-19 vaccine first rolled out, millions of Americans lined up to get it. Now that it's readily available, about 100 million Americans refuse to be vaccinated. A new survey from the Kaiser Family Foundation explores the reasons.
Three in ten adults remain unvaccinated, including one in ten who say they want to "wait and see" how the vaccine works for other people before getting vaccinated. Three percent said they will only be vaccinated if they are required to do so by their employer. One-fourth of unvaccinated adults say they'll probably get vaccinated before the end of the year.
The survey found that as a group, unvaccinated adults, especially those who say they will "definitely not" get a vaccine, are much less worried about the coronavirus, the Delta variant, and have less confidence in the safety and effectiveness of the vaccines compared to those who are vaccinated. 
Demands on hospitals are increasing
When it appeared that the pandemic was fading as a crisis in May and June, Americans who had put off medical treatments because of the pandemic began filling hospitals. Now that the Delta variant is causing a surge in new cases, these hospitals are once again under the gun.
"The physical, mental and emotional toll of this pandemic is taking its toll," Linnette Johnson, a chief nursing officer with AdventHealth Central Florida, told the Wall Street Journal.
Florida is seeing a huge increase in cases, many of them among unvaccinated people. Last week, AdventHealth Central Florida reverted to a policy put in place at the height of the pandemic that halts nonessential surgeries. Officials hope the decision will help free up staff and provide more space for COVID-19 patients.
Study: Vaccine reduces infection risk by 50%
Researchers at Imperial College of London have completed a study showing that fully vaccinated people are half as likely to be infected with the coronavirus than those who have not been vaccinated.
In the study, three times as many unvaccinated people tested positive for the virus than those who had been vaccinated. Not surprisingly, all the positive samples in the study showed the infection was caused by the Delta variant.
As other studies have shown, fully vaccinated people who tested positive tended to have a less severe illness than unvaccinated people. They also had smaller amounts of the virus in their bodies, meaning they may be less likely to pass it on if they are infected.
Around the nation