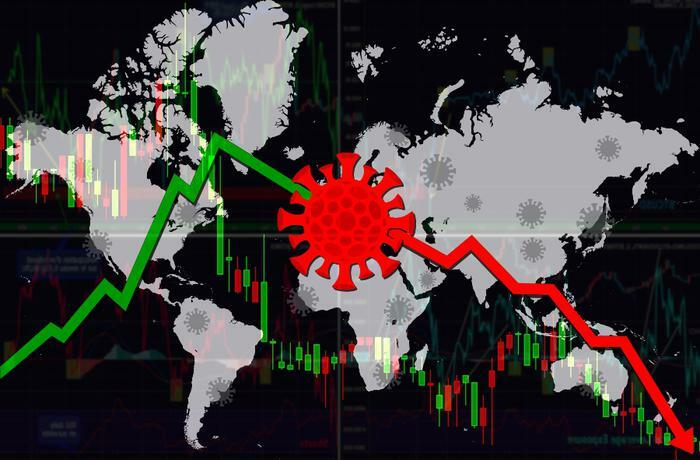 Coronavirus (COVID-19) tally as compiled by Johns Hopkins University. (Previous numbers in parentheses.)
Total U.S. confirmed cases: 27,832,979 (27,762,686)
Total U.S. deaths: 490,875 (488,352)
Total global cases: 110,064,878 (109,659,317)
Total global deaths: 2,434,048 (2,423,307)
COVID-19 cases are falling. Why?
New cases of the coronavirus (COVID-19) are rapidly falling all across America, and health experts are at a loss to explain just exactly why. There are three main theories.
Some say that Americans have finally gotten the message and are wearing masks in public and maintaining other safety measures. Others say the virus may be seasonal and that it doesn't do well this time of year. A third group suggests that the virus is running out of people to infect.
The fact remains that the steep decline in new cases, followed by a more gradual decline in deaths, runs counter to most models that predicted a surge in new cases that would extend through February.
Initial jobless benefit claims rise again
The pandemic continues to claim jobs. The Labor Department today reported that initial claims for unemployment benefits rose last week to 861,000. That's the highest level in four weeks.
Last week's claims showed only a minor increase from the previous week's 848,000 benefit claims. However, that number was revised upward from the 793,000 claims first reported last week.
In a glimmer of good news, ongoing claims for jobless benefits continued to go down. Last week, the number edged lower to just below 4.5 million, a decline of 64,000.
Report: $1,400 in stimulus would help a lot
Democrats in Congress are still shaping another stimulus package that could be passed without Republican support, and it would send every American a check for $1,400. A report from Morning Consult says that would help 20 million Americans keep their heads above water through July.
The report estimates that 30 million Americans were unable to pay all their bills in January, with 82 percent of the households in that category earning less than $50,000 a year. The vast majority fell short by $300 or less.
Using that data, the organization estimates that the additional income from the bill's stimulus provision would help Americans meet their basic expenses for four and a half months.
COVID-19 lowered life expectancy last year
The pandemic, which thus far has killed more than 490,000 Americans, lowered U.S. life expectancy last year, according to an analysis by the Associated Press.
It was a significant decline -- one full year. It reversed many years of improving life expectancy that increased because Americans smoked less and the health care industry made life-extending improvements.
Robert Anderson, an official at the Centers for Disease Control and Prevention (CDC), told the AP that it was the steepest reversal in life expectancy since World War II.
CDC: 15 million have received both vaccine doses
Despite problems with the coronavirus vaccine rollout, data released by the CDC shows that more than 15 million Americans have received both doses of either the Moderna or Pfizer vaccine. Both have been shown to be 95 percent effective in clinical trials.
The report also shows that 40 million Americans have received at least one dose of the vaccine. States with the best track record to date include Alaska, Connecticut, New Mexico, North Dakota, and West Virginia, which lead the country in terms of second doses administered per 100,000 residents.
Around the nation
New York: The New York City Hospitality Alliance has issued a new report detailing just how the pandemic has devastated the city's restaurants. It shows that nine out of 10 New York City eateries couldn't afford to pay their rent in December.

Georgia: While the coronavirus appears to be receding in many states, Georgia is a glaring exception. In a report, the White House says the state has among the nation's worst death rates from the virus, and the situation isn't improving as fast as other states.

Maine: State health officials are reaching out to more retail pharmacies to aid in the vaccine rollout that has been slowed by places to get the shots. When Walmart and Sam's Club made appointments available on February 12, the slots filled up quickly. "That's just evidence of continued demand," Maine CDC Director Dr. Nirav Shah said.