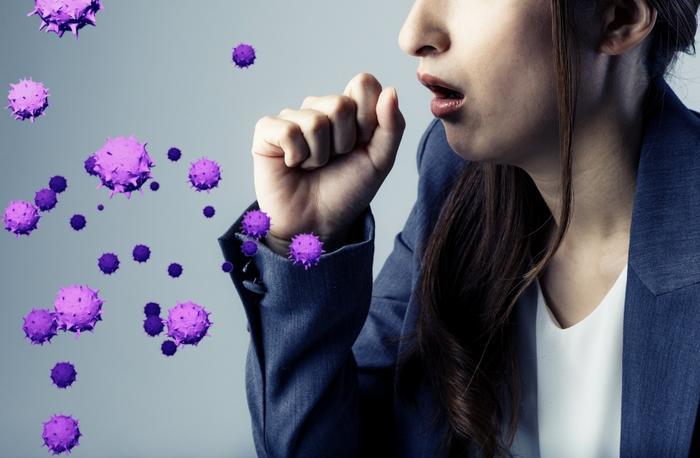 Coronavirus (COVID-19) tally as compiled by Johns Hopkins University. (Previous numbers in parentheses.)
Total U.S. confirmed cases: 1,962,982 (1,951,722)
Total U.S. deaths: 111,097 (110,771)
Total global cases: 7,156,598 (7,068,144)
Total global deaths: 407,326 (404,142)
WHO clarifies comments about asymptomatic spread
The World Health Organization (WHO) raised some eyebrows when it issued guidance saying that it doesn't appear that many coronavirus (COVID-19) cases are spread by people who are asymptomatic.
The health agency has now clarified its statement, saying how the disease spreads is a "complex question" that needs more study. But the original statement is in line with a previous study suggesting most people with the virus are not contagious.
"The majority of transmission that we know about is that people who have symptoms transmit the virus to other people through infectious droplets. But there are a subset of people who don't develop symptoms," said Dr. Maria Van Kerkhove, head of WHO's emerging diseases and zoonosis unit. "To truly understand how many people don't have symptoms, we don't actually have that answer yet." 
Racing for a cure
The pace of drug development to fight COVID-19 infection has surprised even many health researchers. Gilead's remdesivir is already being administered to patients with good results.
AstraZeneca has announced plans to move two potential COVID-19 antibody-based therapeutics into clinical trials in the next two months. Antibodies come from the blood of patients who have recovered from the virus, and the treatment has been shown to be effective in helping sick patients recover.
AstraZeneca said it obtained antibodies from Vanderbilt University with a plan to turn them into a potential combination therapy for both the prevention and treatment of the virus
There may be more cases than we think
At just under 2 million, the United States has significantly more cases of the coronavirus than any other country. But some health officials think there may be many more sick people than what is estimated in the official count.
The Centers for Disease Control and Prevention (CDC) reports that at least 28 states are not following CDC guidelines, which include reporting "probable" cases and those that have been confirmed. Probable cases are those that show evidence of infection but have not been confirmed by a test.
The CDC says some of the largest states -- including California, Florida, New York, and Texas -- are among those not recording probable cases.
Macy's leads retail resurgence
Retail stores have bounced back from the coronavirus shutdown, and Macy's so far is leading the parade. The retailer reported preliminary first-quarter earnings today, noting sales have risen faster than initial estimates.
In spite of temporarily closing all of its stores, Macy's online channel continued to rack up sales that kept the chain afloat while shoppers were homebound.
"By June 1, we had approximately 450 stores reopened, with the majority opened in their full format," said Jeff Gennette, Macy's chairman and CEO. "Our reopened stores are performing better than anticipated. Importantly, we are receiving positive feedback on the curbside pickup experience and our efforts to create a safe and welcoming shopping environment."
Airbnb benefits from uptick in travel
Not only are hotels and airlines seeing their business pick up as consumers -- cooped up at home for weeks begin to travel -- Airbnb bookings have surged in recent weeks. 
In an interview with Bloomberg News, Airbnb CEO Brian Chesky said the company saw more nights booked for U.S. listings between May 17 and June 3 than the same period a year ago. 
Chesky says that while global and domestic bookings aren't on the same pace, they're getting close in places like Germany, New Zealand, Portugal, and South Korea. 
Around the nation
New Jersey: The state health department has issued guidelines for the operation of summer day camps. Gov. Phil Murphy approved the camp reopenings to help parents who are returning to work obtain child care during the coronavirus.

Texas: Cases of the coronavirus have spiked in the last week after the state reopened for business. There was a record number of hospitalizations on Monday as the governor plans to reopen more businesses this week and increase capacity.

Ohio: Amusement parks in the state are scheduled to begin reopening July 2, but some safety groups are expressing concern about that timetable -- not because of the virus but because of safety. They point out that many of the state employees who inspect amusement park rides have been laid off.