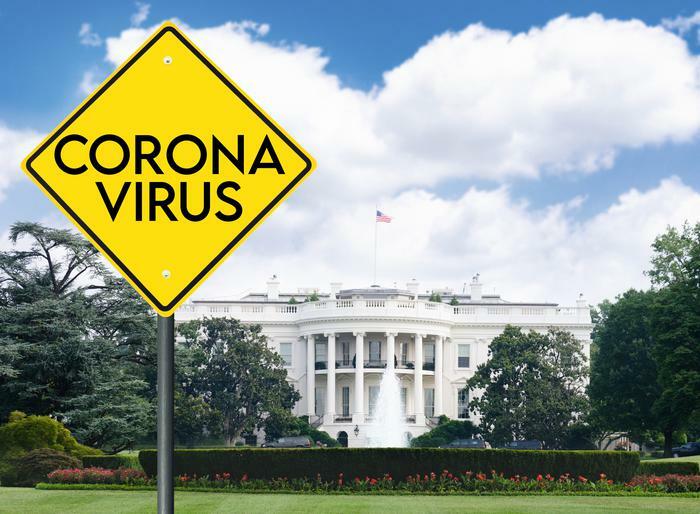 COVID-19 ‌tally‌ ‌as‌ ‌‌compiled‌‌ ‌by‌ ‌Johns‌ ‌Hopkins‌ ‌University.‌ ‌(Previous‌ ‌numbers‌ ‌in‌ ‌parentheses.)‌
Total‌ ‌U.S.‌ ‌confirmed‌ ‌cases:‌ 79,634,377 (79,587,313)
Total‌ ‌U.S.‌ ‌deaths:‌ 968,430 (966,493)
Total‌ ‌global‌ ‌cases:‌ 464,198,148 (461,937,132)
Total ‌global‌ ‌deaths:‌ 6,060,733 (6,053,334)‌
White House COVID-19 response leader steps down
Jeff Zients, who has led the White House's response to COVID-19 since January 2021, is leaving his post. His resignation comes as cases of the virus have declined in the U.S. from January highs and many states have returned to normal.
President Biden praised the work Zients has done over the last 14 months, saying his management experience aided the administration in getting the virus under control.
"When Jeff took this job, less than 1% of Americans were fully vaccinated; fewer than half our schools were open; and unlike much of the developed world, America lacked any at-home COVID tests," Biden said in a statement. "Today, almost 80% of adults are fully vaccinated; over 100 million are boosted; virtually every school is open; and hundreds of millions of at-home tests are distributed every month."
U.S. cases are rising but hospitalizations aren't
It's one thing to count each case of COVID-19, but many health experts say it's not the best way to track the trajectory of the pandemic. There has been an increase this week in new cases, but officials say many of them are minor. As a result, severe cases requiring hospital treatment are flat or declining.
The Centers for Disease Control and Prevention (CDC) has changed the way it decides whether a locality should observe mask mandates in public indoor spaces, making hospitalizations the deciding factor. Under that criteria, most of the U.S. is now in the mask-free zone. That said, the CDC is keeping a wary eye on the rest of the world, where many countries are experiencing a surge in new cases.
"Our experience with Delta and Omicron is that what happens with Europe doesn't stay in Europe; it hits us," Dr. Jay Varma, a physician and epidemiologist at Cornell Medicine, told the Wall Street Journal.
'Brain fog' a common side effect of COVID-19, neurologist says
A neurologist who treats recovered COVID-19 patients at Beth Israel Deaconess Medical Center reports that "brain fog" is a common symptom associated with COVID-19, even after recovery from the virus. The condition is characterized by difficulty in concentrating, being unable to think of a specific word, and uncharacteristic forgetfulness.
"Those who come to our cognitive clinic are among the estimated 22% to 32% of patients who recovered from COVID-19, yet find they still have brain fog as part of their experience of long COVID, or post-acute sequelae of SARS CoV-2 infection (PASC), as experts call it," Dr. Tamara Fong writes at the Harvard Health blog.
The symptoms of brain fog also occur under common medical circumstances. It's the same feeling as when someone hasn't gotten enough sleep or is taking medication that causes drowsiness. Brain fog has also been reported following chemotherapy or a concussion.
Around the nation