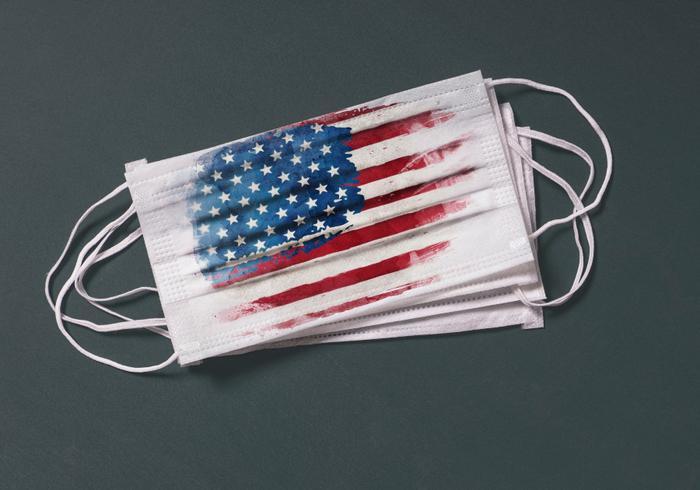 Coronavirus‌ ‌(COVID-19)‌ ‌tally‌ ‌as‌ ‌‌compiled‌‌ ‌by‌ ‌Johns‌ ‌Hopkins‌ ‌University.‌ ‌(Previous‌ ‌numbers‌ ‌in‌ ‌parentheses.)‌ 
Total‌ ‌U.S.‌ ‌confirmed‌ ‌cases:‌ 34,236,626 (34,183,702)‌
Total‌ ‌U.S.‌ ‌deaths:‌ 609,906 (609,585)
Total‌ ‌global‌ ‌cases:‌ 192,246,727 (191,687,762)
Total‌ ‌global‌ ‌deaths:‌ 4,130,933 (4,122,219)‌
White House reportedly considers a return to masks
Some local jurisdictions have begun strongly urging people, vaccinated or not, to wear masks while indoors in public spaces such as supermarkets. The White House is said to be considering just such a pivot in policy as well.
The Washington Post cites six people familiar with administration discussions on the matter who are discussing the current guidance -- that fully vaccinated people don't need to wear masks -- and whether it needs to be updated in light of the current surge in Delta variant cases.
According to the Post, the White House currently wants to maintain a hands-off approach and leave it up to the Centers for Disease Control and Prevention (CDC) when it comes to the best path forward for mask guidelines. 
Unemployment claims rise unexpectedly
The late-pandemic labor market remains turbulent. While most economists expected jobless benefits claims to plunge to pandemic lows last week, they shot higher instead.
The Labor Department reports that initial claims for unemployment benefits rose last week by at least 51,000 to 419,000. The four-week average of claims, which had been trending lower over recent months, reversed course and moved slightly higher.
The surprise increase coincides with a surge in new cases of the coronavirus, especially infections caused by the Delta variant. The bigger picture presents a more optimistic view, however. The number of people still drawing jobless benefits fell by 1.2 million last week.
Some housing markets have been hurt by the pandemic
The real estate market has boomed during the coronavirus pandemic, with millions of people packing up and moving. While some housing markets have benefitted from the influx, it stands to reason that some housing markets have been hurt.
In a new report, ATTOM Data Solutions highlights the counties in America that are most vulnerable to the pandemic's economic fallout. Many are clustered in New Jersey, Delaware, the Chicago area, and central Florida.
Todd Teta, chief product officer with ATTOM, says he believes the nation's housing market will escape any major damage from the pandemic. "Nevertheless, the pandemic is still out there and remains a potent threat to home sales and values, as well as to the broader economy," he said.
Around the nation