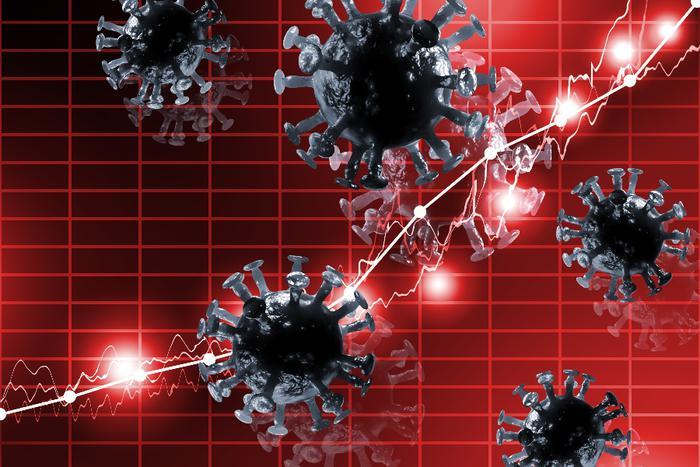 Coronavirus (COVID-19) tally as compiled by Johns Hopkins University. (Previous numbers in parentheses.)
Total U.S. confirmed cases: 21,342,187 (21,074,724)
Total U.S. deaths: 361,900 (358,107)
Total global cases: 87,384,218 (86,704,216)
Total global deaths: 1,887,970 (1,874,732)
Deaths record another single-day record
The U.S recorded 3,865 coronavirus deaths on Wednesday, the most for a single day since the start of the coronavirus (COVID-19) pandemic. At the end of the day, the U.S. death toll from the virus stood as 361,123 people.
The record may not last for long since cases of the virus are increasing day-by-day. The number of people who have been infected reached more than 21.3 million today, according to the COVID-19 Tracking Project at Johns Hopkins University.
The Centers for Disease Control and Prevention (CDC) says the worst could be yet to come, warning that the overall toll could exceed 430,000 by the end of the month.
CDC: Severe allergic reactions 'rare'
In the wake of reports of a few people suffering severe allergic reactions to the Pfizer and Moderna vaccines, the Centers for Disease Control and Prevention (CDC) has issued some guidelines.
Calling these reactions "exceedingly rare," it nonetheless urged people who have them to not get the second dose of the vaccine.
In a conference call with reporters, agency officials said allergic reactions are occurring at a rate of 11.1 per 1 million vaccinations. That's a significantly higher rate of reactions when compared to annual flu vaccinations.
Jobless benefits claims remain under 800,000
New claims for unemployment benefits last week came in a little lower than expected, but they're still at the high end. The Labor Department reports that claims totaled 787,000 -- less than the 800,000 economists predicted.
In spite of a spike in coronavirus cases that resulted in more restrictions on businesses, the labor market produced two straight weeks with new jobless claims below 800,000.
The previous week's total was revised to 790,000. Some economists think the holidays may have skewed the most recent reporting periods, making them appear better than they were.
CVS updates vaccine progress
CVS, along with Walgreens, is administering the coronavirus vaccines to residents and staff at nursing homes across America. In an update on its progress, CVS says it is now serving facilities in 49 states.
The pharmacy chain says states will have activated nearly 31,000 assisted living facilities partnering with CVS Health by next week. The company expects that all facilities will have received their first doses within three to four weeks of start dates. Activation dates at the remaining nearly 8,000 CVS Health partner facilities have yet to be determined by states.
"Our work with long-term care facilities isn't a mass vaccination effort – quite the opposite," said Larry J. Merlo, CVS's CEO. "We're dealing with a vulnerable population that requires onsite and, in some cases, in-room visits at facilities with fewer than 100 residents on average. Despite these challenges, we remain on schedule, and the number of vaccines we administer will continue to rise as more facilities are activated by the states."
Old Sears locations become vaccination centers
The nation's shopping malls have fallen on hard times, especially when anchor stores like Sears have closed. But during the rollout of a nationwide effort to vaccinate the public against COVID-19, some of those Sears locations are being repurposed as vaccination centers.
The Wall Street Journal reports that hundreds of Sears buildings are being converted to distribution centers. Officials selected the retail sites for what they offer -- open floor plans, huge parking lots, and easy access to major highways.
The stores are well-known destinations, and, according to The Journal, house enough space for workers and vaccine recipients to adhere to social-distancing guidelines.
Around the nation
Connecticut: Three restaurants have been chosen to receive grants from Barstool Sports to help them remain open during the pandemic. Laskara Restaurant in Wallingford, along with Red Rock Tavern and Piggy's Cafe, both in Hartford, will receive funds from the social media company to stay open and keep people employed.

Ohio: Attorney General David Yost has tested positive for COVID-19. A spokesperson for the attorney general's office confirmed the diagnosis and said Yost apparently became infected with the virus during the holidays. He's reportedly at home and appears to be recovering, the spokesperson said.

Colorado: The number of coronavirus cases linked to an outbreak at an In-And-Out Burger restaurant in Colorado Springs is growing. In late December, 60 cases were reported at the popular California-based chain. Health officials this week updated the number to 83 cases.