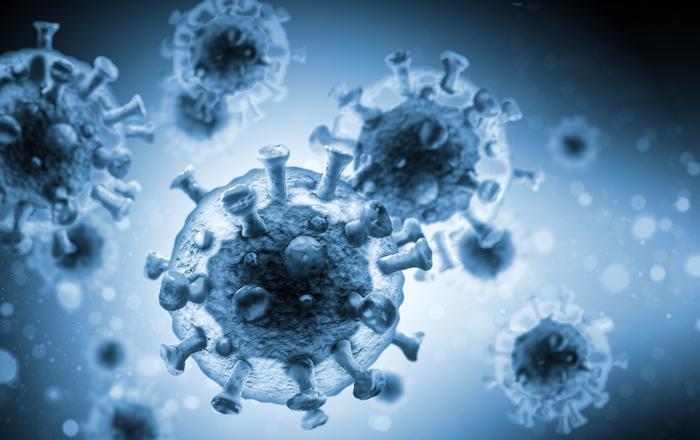 Coronavirus (COVID-19) tally as compiled by Johns Hopkins University. (Previous numbers in parentheses.)
Total U.S. confirmed cases: 18,057,172 (17,860,634)
Total U.S. deaths: 319,827 (317,729)
Total global cases: 77,556,703 (76,975,940)
Total global deaths: 1,706,513 (1,697,062)
Vaccines are being tested against new virus strain
A new strain of the coronavirus (COVID-19) discovered in the U.K. has raised a troubling question. Will the newly developed vaccines currently being rolled out work against it? The developers are about to find out.
Both Pfizer and Moderna have said they are testing their vaccines against the mutated virus, which appears to be much more contagious than the original. 
"We expect that the Moderna vaccine-induced immunity would be protective against the variants recently described in the UK; we will be performing additional tests in the coming weeks," Moderna said in a statement. Pfizer said it is currently generating data on how well blood samples from immunized people "may be able to neutralize the new strain."
U.S. considers COVID-19 test for arrivals from the U.K.
After three airlines said they would begin testing arriving passengers from the U.K. for the new strain of the coronavirus, the U.S. government is reportedly considering mandating the move for all carriers.
If enacted, all passengers traveling from the U.K. would be required to receive a negative COVID-19 test within 72 hours of departure. Most European nations have already imposed the requirement.
New York Gov. Andrew Cuomo pressed the issue over the weekend, expressing the concern that some of the thousands of travelers arriving in New York from the U.K. could be carrying the new strain.
Biden may order more vaccines to be produced
President-elect Biden is reportedly weighing the possibility of invoking the Defense Production Act (DPA) to increase the production of the coronavirus vaccines that are now being distributed nationwide.
Published reports say Biden's coronavirus advisory team has talked with both scientists and supply chain experts about whether that move would be helpful. The vaccine produced by Pfizer and BioNTech has been moving across the country for more than a week. The Moderna vaccine began distribution on Monday.
Early in the pandemic, the Trump administration invoked the DPA to increase the production of medical supplies and elements needed to conduct more tests for the virus.
Pharmacy chains scramble to hire pharmacists
Both Walgreens and CVS have been pressed into early service to distribute the coronavirus vaccine to nursing homes around the country, and both companies are looking for reinforcements.
CVS sent a mass email to customers asking for available pharmacists, nurses, and pharmacy techs to sign on. CVS said it is hoping to hire both short- and long-term employees for the project.
Walgreens may hire as many as 25,000 health care professionals. Specifically, it says it needs as many as 9,000 pharmacists to join its staff of 75,000 pharmacists and technicians.
Pandemic likely to reduce U.S. life expectancy
Life expectancy in the U.S. increased slightly in 2019. The Centers for Disease Control and Prevention (CDC) says life expectancy may take a step back in 2020 because of the coronavirus. COVID-19 became the third leading cause of death this year.
There have been well over 300,000 deaths from the virus so far this year, but health officials say other factors are at work. There have been fewer deaths from heart disease and cancer this year, which are the top two causes of death in the U.S.
Around the nation
Missouri: CVS drug stores will be busy next week. The retail pharmacy chain said it plans to administer 100,000 COVID-19 vaccinations at nursing homes around the state next week.

New Jersey: State officials are asking residents to keep holiday celebrations to a minimum this week -- or at least, keep the number of participants in check. "Please, even though we all want to, do not hold a large indoor family Christmas gathering or indoor New Year's Eve party," said Gov. Phil Murphy. 

Delaware: As Congress prepared to vote on a national aid package, Gov. John Carney and the Delaware Division of Small Business announced a new round of relief funding – $26 million to support small businesses most affected by COVID-19 restrictions. "Small businesses continue to make sacrifices that will help get us through this crisis and beat COVID-19. We owe them our support," Carney said.