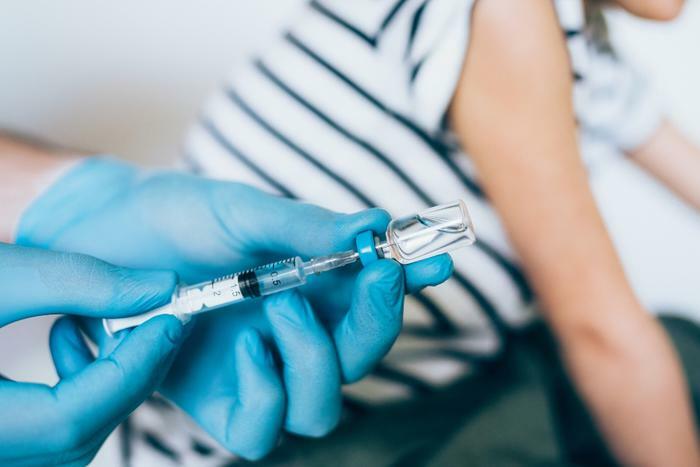 Coronavirus (COVID-19) tally as compiled by Johns Hopkins University. (Previous numbers in parentheses.)
Total U.S. confirmed cases: 30,145,075 (29,446,321)
Total U.S. deaths: 548,178 (534,946)
Total global cases: 120,937,133 (120,002,856)
Total global deaths: 2,675,102 (2,655,755)
Moderna begins testing its vaccine on children
As states make progress in vaccinating adults, drug companies are beginning to think about children. But until now, none of the approved COVID-19 vaccines have been tested on children.
Now, that's changing. Moderna has announced that it is testing its vaccine on children from infants to 11-year-olds in the U.S. and Canada. The first children in the study have already received doses.
"We are pleased to begin this Phase 2/3 study of mRNA-1273 in healthy children in the U.S. and Canada and we thank NIAID and BARDA for their collaboration," said Stéphane Bancel, Moderna's CEO. 
Experts worry AstraZeneca vaccine issues could slow U.S. vaccinations
The Oxford-AstraZeneca vaccine is mostly used outside the United States, but some health experts worry that recent problems with the vaccine could have repercussions in the U.S.
Several European countries have suspended the use of the vaccine after a very small number of recipients developed blood clots after receiving it. Dr. William Schaffner of the Vanderbilt University School of Medicine says he is concerned that news reports about the issue could cause people in the U.S. who are hesitant about taking any vaccine to be even more hesitant.
Sweden and Latvia are the latest countries in Europe to pause the use of the vaccine over blood clot concerns, which most health experts in Europe contend are unfounded. They point out that the general population in Europe is at a higher risk for developing blood clots.
U.S. gets poor marks for pandemic response
The vaccine rollout may be going well now, but researchers writing in the Journal of American Physicians and Surgeons gives the U.S. low marks for how it handled most of the last 12 months, saying it "failed at every level." 
In fact, the assessment found both the U.S. and the global response have been "plagued by lack of preparedness, conflicts of interest, highly politicized 'science,' suppression of open discussion, disregard of the bedrock principle of informed consent, and willful neglect of what is likely the most important pillar of response: early treatment." 
Dr. Jane M. Orient, executive director of the Association of American Physicians and Surgeons (AAPS), says the first failure was to not replace protective gear for medical workers that was depleted in 2009, and by outsourcing supply lines to China.
Survey shows Americans are ready for a spring break
People who are fully vaccinated apparently can't wait to hit the road again. A new Tripadvisor survey found that half of U.S. respondents are planning a trip between now and May 31.
Even though few have been vaccinated, millennials appear to have the worst case of cabin fever, with 58 percent of that group planning a spring trip. Seventy-one percent of millennials say they are comfortable dining out, and 54 percent say they expect to return to normal life within three months.
It may come as no surprise that the fastest-growing destinations this spring, according to TripAdvisor searches, are in Florida, Mexico, and the Caribbean. The least-searched destinations are New York City, San Francisco, and Washington, DC.
Study: Just a few people spread most COVID-19 germs
Researchers at Colorado University (CU) Boulder say their findings suggest that just a few people are responsible for spreading most of the coronavirus germs. They say these "super carriers" represent about 2 percent of the population but carry up to 90 percent of the virus load.
The scientists further claim that about half the people who are infected with the virus don't spread it to others at the time of their diagnosis. They reached that conclusion after studying 72,000 test samples.
"The takeaway from these studies is that most people with COVID don't get other people sick, but a few people get a lot of people sick," Sara Sawyer, senior author of the first study, told CU's student newspaper. "If you don't have a viral super-carrier sitting near you at dinner, you might be okay. But if you do, you're out of luck. It's a game of roulette, so you have to continue to be careful."
Around the nation
Michigan: State officials have cleared the way for all adults to become eligible to receive the COVID-19 vaccine by April 5. "The safe COVID-19 vaccine is the most effective way to protect you, your family, and others from the virus," Gov. Gretchen Whitmer said in a statement. "It will help the country get back to normal and help the economy."

Florida: As Florida begins to open back up, its restaurant association is urging residents and visitors to support restaurants that have struggled over the last year. The Florida Restaurant and Lodging Association estimates that nearly 600,000 restaurant employees were laid off since the start of the COVID-19 pandemic, and 10,000 restaurants have closed.

New Mexico: The state says it has made huge progress in countering the spread of the coronavirus. It reported a single death from the virus on Monday and only 185 news cases. Forty-two of those cases occurred in just two counties.