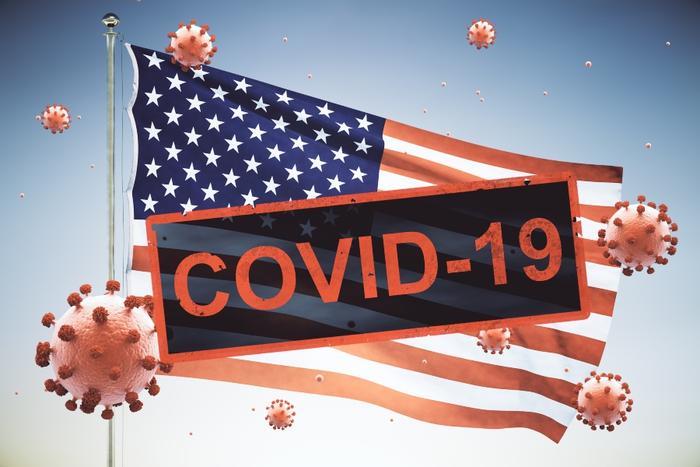 Coronavirus‌ ‌(COVID-19)‌ ‌tally‌ ‌as‌ ‌‌compiled‌‌ ‌by‌ ‌Johns‌ ‌Hopkins‌ ‌University.‌ ‌(Previous‌ ‌numbers‌ ‌in‌ ‌parentheses.)‌
Total‌ ‌U.S.‌ ‌confirmed‌ ‌cases:‌ 39,076,637 (38,818,764)‌
Total‌ ‌U.S.‌ ‌deaths:‌ 639,050 (637,658)
Total‌ ‌global‌ ‌cases:‌ 217,359,371 (216,664,634)
Total‌ ‌global‌ ‌deaths:‌ 4,514,209 (4,505,400)‌
CDC finds vaccines' protection declines slightly over time
A report from the Centers for Disease Control and Prevention (CDC) has found that the COVID-19 vaccines' effectiveness against more severe symptoms appears to decline among older adults after a few months.
That said, it's still pretty strong. CDC researchers found that seniors aged 75 and older who got the vaccine at the beginning of the year had an 80% chance of staying out of the hospital at the end of July.
The agency's finding confirms previous research that suggests the vaccine's protection against the virus declines, especially among people with underlying conditions. It may provide ammunition to health policymakers who have suggested that booster shots may be needed to increase the vaccines' durability.
Five states are running out of ICU beds
As the Delta variant continues to sweep the nation, hospitals in states with a large percentage of unvaccinated residents are reaching a breaking point. Five states are reportedly at 90% capacity or more in their intensive care units (ICU).
Data from the U.S. Department of Health and Human Services (HHS) shows that Alabama, Georgia, Texas, Florida, and Arkansas are down to 10% ICU capacity. In Georgia, one hospital is so full of COVID-19 patients that it is adding beds in hallways.
Dr. Matthew F. Daley, a CDC vaccine adviser, told CNN that the hospitalization rate is 16 times greater in the unvaccinated population than in those vaccinated.
"This to me seems to be a strong indication that the current epidemiologic curve that we're seeing is really a reflection of failure to vaccinate, not vaccine failure," he said.
More NFL players in COVID-19 protocols
As the National Football League (NFL) prepares to kick off the 2021 season, the toughest opponent appears to be COVID-19, which has been made stronger in the offseason by the acquisition of the Delta variant.
The Indianapolis Colts report that quarterback Carson Wentz, center Ryan Kelly, and wide receiver Zach Pascal have been placed on the reserve/COVID-19 list after coming in contact with a staff member who tested positive for the virus.
ESPN reports that the move suggests the three players are not vaccinated since vaccinated players would only be placed on the list for a positive test result. The NFL has said that if unvaccinated players force a game to be canceled, their team will forfeit the game and the players on both teams will give up a week's pay.
Around the nation