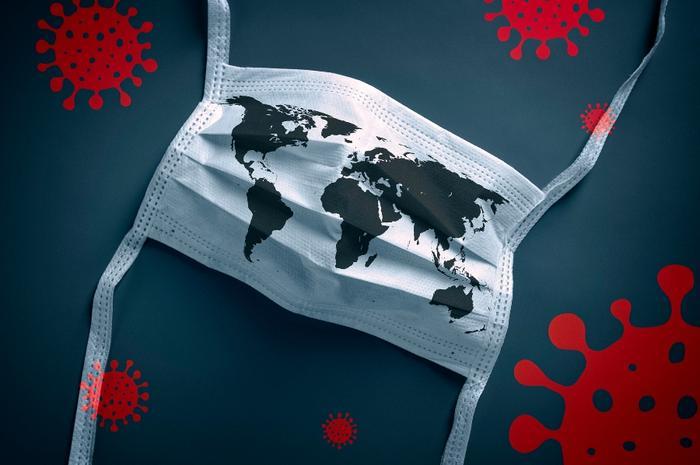 Coronavirus (COVID-19) tally as compiled by Johns Hopkins University. (Previous numbers in parentheses.)
Total U.S. confirmed cases: 3,454,190 (3,366,845)
Total U.S. deaths: 136,807 (135,802)
Total global cases: 13,391,024 (13,135,616)
Total global deaths: 580,038 (573,869)
Study raises vaccine hopes
Moderna, one of the first biopharma firms to start work on a coronavirus (COVID-19) vaccine, has reported what it says is a promising result from a small trial on healthy subjects.
The company reports that the results showed mRNA-1273 "induced rapid and strong immune responses against SARS-CoV-2," the clinical name for COVID-19. The study was led by the National Institute of Allergy and Infectious Diseases (NIAID), part of the National Institutes of Health (NIH).
Some health experts see hope in the findings because the vaccine produced robust antibodies that were stronger than those normally produced in people with the virus. In an interview with Bloomberg News, Dr. Anthony Fauci, director of NIAID, said the fact that the vaccine produced "neutralizing" antibodies is a big deal.
U.S. sets another single-day record for new cases
Another day, another record number of coronavirus cases. The tally kept by Johns Hopkins University shows there were 67,417 confirmed cases of the virus Tuesday, eclipsing the old record set last week.
Nearly half the new cases were reported in just three states -- Texas, California, and Florida. President Trump says the pace has accelerated in recent weeks because of an increase in testing.
Medical technicians reportedly processed 760,282 tests on Tuesday, the second-highest number of tests conducted in a single day.
Chipotle pivots to more drive-thru lanes
Starbucks can thank its lucky stars that it began adding drive-thru lanes to its stores a decade ago. When the coronavirus shut down restaurants, it was able to weather the economic shock.  Chipotle Mexican Grill is playing catch up.
The popular Mexican food chain said it is adding more drive-thru locations to stores and plans to hire 10,000 more employees to handle the business from customers placing digital orders. 
The company said it plans to add drive-thru windows at more than 60 percent of the stores it will open in the future, demonstrating how the pandemic may be permanently changing the restaurant business.
Attention Walmart shoppers: mask up
Walmart is the latest national retailer to require customers to wear face coverings while in its stores. The requirement to wear a mask will apply to all Walmart and Sam's Club locations.
For about 5,000 locations, the order is actually a moot point. Those locations are in jurisdictions where local or state governments have mandated the wearing of masks in public spaces.
The new policy goes into effect on July 20.
COVID-19 shook up the digital services landscape
When Americans were ordered to stay home during March and April, they became increasingly reliant on their digital service providers. A new survey shows they also became much more intolerant when those services failed to deliver.
The survey by Sunguard Availability Services found about 55 percent of consumers changed providers or reduced service levels due to technical issues experienced during stay-at-home orders. Nearly 75 percent said the pandemic was a wake-up call, emphasizing the critical nature of digital services.
Specific digital services flourished during the shutdown, with prescription delivery rising 200 percent and the use of telehealth services rising 154 percent. Grocery delivery jumped 139 percent during the lockdown.
Around the nation
New York: Gov. Andrew Cuomo has added four more states to the state's travel advisory, requiring visitors from those states to self-quarantine for 14 days. Minnesota, New Mexico, Ohio, and Wisconsin were added to the list to control the spread of the virus. Delaware was removed from the list.

Kentucky: After keeping coronavirus cases in check for months, Kentucky has seen what appears to be an outbreak. Gov. Andy Beshear says nearly 4 percent of recent tests for the virus are coming back positive.

Texas: Doctors warn that hospitals in parts of the state are running out of drugs, hospital beds, and ventilators to treat the surging number of coronavirus patients. Cases of the new coronavirus have surged in Texas since Memorial Day weekend at the end of May, one month after Gov. Greg Abbott allowed a phased reopening of businesses.