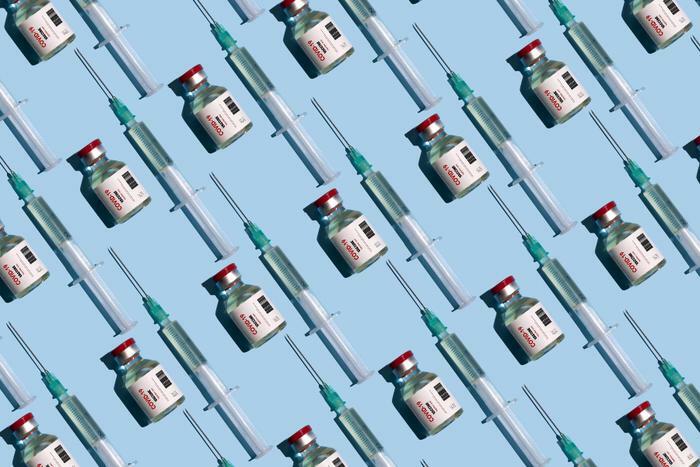 Coronavirus (COVID-19) tally as compiled by Johns Hopkins University. (Previous numbers in parentheses.)
Total U.S. confirmed cases: 27,200,718 (27,101,604)
Total U.S. deaths: 468,500 (465,435)
Total global cases: 107,048,380 (106,617,679)
Total global deaths: 2,345,737 (2,330,065)
People may need annual COVID-19 shots
You get a flu shot every year, and the CEO of Johnson & Johnson says you may need an annual coronavirus (COVID-19) vaccination as well. In an interview with CNBC, CEO Alex Gorsky said people may need protection from mutating variants of the disease.
"Every time it mutates, it's almost like another click of the dial, so to speak, where we can see another variant, another mutation that can have an impact on its ability to fend off antibodies," he said.
In recent days, public health officials have pointed to new evidence suggesting that COVID-19 could become a seasonal virus, much like the flu.
FDA greenlights antibody treatment
The U.S. Food and Drug Administration (FDA) has granted an emergency use authorization (EUA) for bamlanivimab and etesevimab, when used together, to treat mild to moderate COVID-19 in adults and pediatric patients.
The EUA authorizes use for those who are 65 years of age or older or who have certain chronic medical conditions.
In a clinical trial of patients with COVID-19 at high risk for disease progression, a single intravenous infusion of the monoclonal cocktail significantly reduced COVID-19-related hospitalization and death during 29 days of follow-up compared to a placebo. The FDA said it will continue to monitor the drug's safety and effectiveness.
Inflation increased 0.3 percent in January
With Congress planning to pump more stimulus money into the economy, some economists are warning that inflation could be around the corner. There was little sign of it in January.
The Labor Department reports that the Consumer Price Index (CPI) rose 0.3 percent last month, in line with expectations. It was the biggest increase in inflation in five months but was mostly due to rising oil prices.
The gasoline index rose 7.4 percent in January and accounted for most of the seasonally adjusted increase in the all items index. The cost of electricity and natural gas went down, but the overall energy index rose 3.5 percent over the month. Food prices were down slightly last month.
Virginia's CVS vaccine rollout far from smooth
Dr. Danny Avula, head of Virginia's vaccine distribution program, says the rollout of CVS' vaccination program in the state was "not ideal." Thousands of Virginians have taken to social media to complain after CVS announced a two-day delay in appointment applications on Tuesday, then opened its appointment portal Tuesday night with no warning.
Virginia's 26,000 CVS appointment slots were booked in less than an hour. Worse still, because of a technical glitch, the appointments were open to anyone, not just people aged 65 and older.
"CVS was very willing to explore opportunities with us, but they were not able to deliver a technological solution," Avula said.
Report documents COVID-19's mental health toll
A report by The Standard, an insurance company, finds a significant increase in U.S. workers who say they are dealing with mental health issues during the pandemic. Before the pandemic, 39 percent of workers reported issues. Now, the total is close to half -- 46 percent.
"Gen Z and Millennials are affected by behavioral health issues during the pandemic at much higher rates than older generations," the authors write. "The pandemic adds or compounds stressors that younger workers were already coping with, such as less job security, less housing security, and more debt."
Around the nation
Massachusetts: Media reports suggest that there is growing frustration with the pace of the state's vaccine rollout. Gov. Charlie Baker said Massachusetts isn't ready to lower the age for vaccinations to 65 because a large number of people 75 and older have yet to get their shot.

Wisconsin: Wisconsin is among the states where the vaccine is in short supply. "We have much more capacity than we have supply," said Dr. Matt Anderson of UW Health. UW began Tuesday with just 93 doses of the vaccine before receiving 2,300 more -- significantly less than it needed to meet demand.

South Dakota: Health officials are wondering how the state turned the corner and got control of the pandemic. Cases and deaths surged to global highs in the fall, but both have plunged to start 2021. South Dakota has also emerged as a national leader in vaccine distribution — closing in on 5 percent of the total population being fully vaccinated.