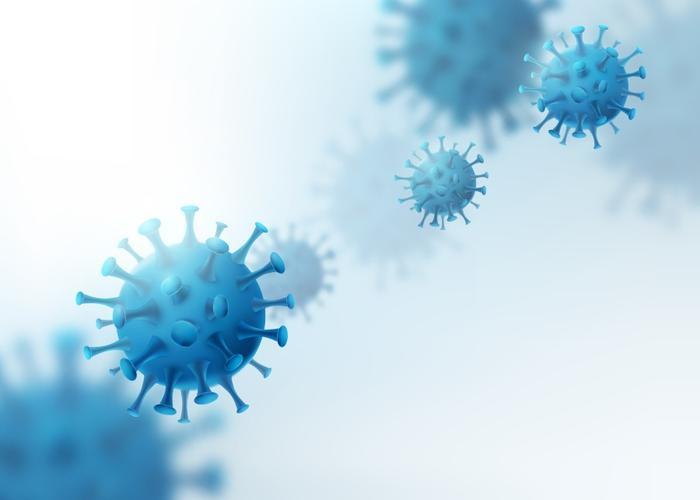 Coronavirus (COVID-19) tally as compiled by Johns Hopkins University. (Previous numbers in parentheses.)
Total U.S. confirmed cases: 2,382,702 (2,348,956)
Total U.S. deaths: 122,020 (121,279)
Total global cases: 9,478,266 (9,295,365)
Total global deaths: 483,461 (478,289)
U.S. sets record for one-day case total
The U.S. set a one-day record for new coronavirus (COVID-19) cases Wednesday as doctors confirmed 45,557 new infections. The previous record was set on April 26, when it was believed the virus had hit a peak.
Health officials have said many of the latest cases can be traced to Memorial Day weekend, when states began to loosen restrictions on gatherings. Others have suggested the nationwide protests over the killing of George Floyd have contributed to the surge in new cases.
Tight restrictions on activity don't seem to play a role in the new outbreak. California recorded its biggest single-day tally of new cases Wednesday with more than 7,000 new cases. 
Unemployment benefit claims are still troubling
Unemployment claims caused by the coronavirus are still stubbornly higher than expected. The Labor Department reports 1.48 million people filed for benefits in the previous week. Economists had predicted 1.35 million.
The number is a decrease of 60,000 from the previous week's revised level, so at least the number is falling. The previous week's level was revised up by 32,000 from 1,508,000 to 1,540,000. 
There was another bright spot. Continuing claims for benefits fell last week by 767,000, suggesting more people are finding work. Some analysts point to that number as evidence that the labor market is beginning to recover.
States reconsider reopening as cases rise
New outbreaks of the virus in some states are causing officials to reconsider plans for reopening businesses. In New York, Gov. Andrew Cuomo has suspended plans to reopen shopping centers, gyms, and movie theaters over heightened concerns about the ease in which the virus spreads indoors.
Florida Gov. Ron DeSantis said the surge in new cases there is heavily weighted among people age 18 to 34. He also notes that the increase has come at the same time testing in that age group has risen. The Walt Disney Company said it would indefinitely delay the reopening of its Walt Disney Resort that had been set for mid-July.
In Texas, where cases have skyrocketed, Gov. Greg Abbott urged residents to stay home. "Because the spread is so rampant right now, there's never a reason for you to have to leave your home," Abbott told a TV station.
Gyms take extra precautions as some are allowed to reopen
Most gyms and fitness centers across the U.S. were forced to close in March as the coronavirus swept across the country. Now that some are being allowed to reopen, these facilities are taking extra steps to keep patrons safe.
Jason Reinhardt, owner of five Go M.A.D. fitness centers in two states, says clubs will be ready and able to provide a great exercise experience in a safe, clean, and thoughtful manner when gym-goers are ready to return.
"Those of us who chose the fitness industry as a career believe in the health benefits of exercise and want to deliver a healthy option to our communities," said Reinhardt. "Therefore, the health and safety of our members, staff, and community is our top priority."
Kentucky Derby will run with fans in the stands
The Kentucky Derby, ordinarily the first leg of horse racing's Triple Crown, has been postponed from its traditional first Saturday in May to September 5. Unlike other major sporting events scheduled to resume later this year, there will be spectators in the stands -- just not as many as usual.
Churchill Downs, after consulting with Kentucky Gov. Andy Beshear, announced that the 146th run for the roses will take place with a reduced number of spectators who will be operating under strict social distancing guidelines.
"Our team is deeply committed to holding the very best Kentucky Derby ever, and we will take all necessary steps to protect the health and safety of all who attend and participate in the Derby," said Churchill Downs Racetrack President Kevin Flanery.
Around the nation
Louisiana: Officials in New Orleans are cracking down on businesses that don't comply with coronavirus safety rules as the state sees a spike in new cases. New Orleans Mayor LaToya Cantrell has appointed a task force to help enforce the guidelines. 

Ohio: Ohio is one of the states that has not experienced a surge in new cases since reopening, but the state health department reports that there were 20 deaths from the virus in the last 24 hours. At the same time, 68 hospitalizations were reported, with 11 admissions to intensive care units.

Kansas: A Kansas couple decided how to spend their $1,200 coronavirus stimulus checks. They divided up the money and gave it to their favorite restaurants, hard hit by the shutdown. "It was really nice to know that there were nice people out there that cared about us reopening," said Twin Cities Tavern owner Kim Moffitt, who received $200 from the couple.