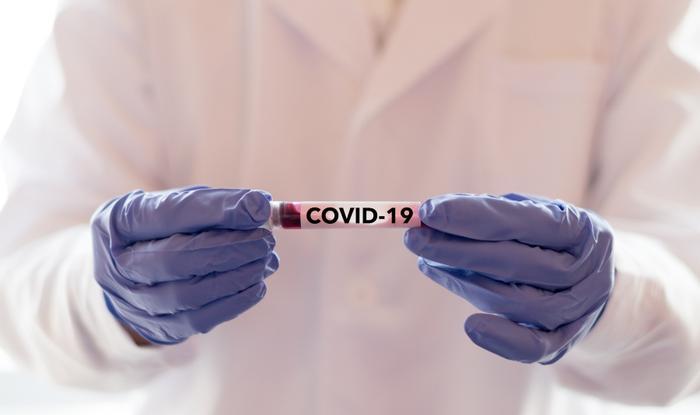 Coronavirus (COVID-19) tally as compiled by Johns Hopkins University. (Previous numbers in parentheses.)
Total U.S. confirmed cases: 473,093 (432,579)
Total U.S. deaths: 17,836 (14,830)
Total global cases: 1,631,310  (1,506,936)
Total global deaths: 98,401 (90,057)
The U.S. is now second in deaths
The United States has moved into second place in coronavirus (COVID-19) deaths, passing Spain and trailing only Italy. The U.S. has recorded nearly 17,000 deaths from the virus while Italy has more than 18,000.
However, Italy's death rate has begun to level off while U.S. deaths are not expected to peak for another two weeks. That means the U.S. could overtake Italy as the most deadly country for the coronavirus sometime next week. 
The U.S. already leads the world by a wide margin in the number of confirmed cases. Those numbers are driven by New York state, which now has more cases of the virus than any country (other than the U.S. as a whole.)
New tests are rolling out
After a halting and widely criticized start to coronavirus testing in the U.S., hospitals and corporations have innovated to produce a number of new tests that can generate results within minutes.
Among the latest is a test that scans subjects' blood antibodies for signs that would indicate whether subjects have already had the virus. A number of patients have actually tested positive for the disease but have not had any symptoms. 
"This could be an extraordinarily important piece of how we're going to get over this epidemic,"  Eran Bendavid, an infectious-disease physician at Stanford University, told The Wall Street Journal.
Health officials say this test and others like it can help paint a picture of where the virus has spread and assist with measures to control it.
Money for hospitals and health workers
The Department of Health and Human Services (HHS) today began delivering $30 billion in financial aid to health workers who are supporting the national response to the coronavirus and to health facilities treating patients. The money is the first installment of $100 billion allocated for that purpose under the $2.2 trillion CARES Act.
HHS officials say the $100 billion will be used to support healthcare-related expenses or lost revenue attributable to coronavirus. It will also be used to ensure that uninsured Americans can get the testing and treatment they need without receiving a surprise bill from a provider. The initial $30 billion in immediate relief funds is being delivered to providers today.
Slow response to loan requests
If you're a small business owner still waiting to hear about your application for a Small Business Administration (SBA) loan, you aren't alone. The loan program, dubbed the Paycheck Protection Program (PPP) because it forgives loans if borrowers don't lay off employees, has drawn a huge number of applications from participating banks that have struggled to meet the demand.
The National Federation of Independent Businesses (NFIB) reports that around 72 percent of businesses applying for a PPP loan were able to submit an application. But NFIB says some banks are pre-screening applicants before having them fill out the full application, so it is unclear how many have successfully applied or have just completed the first step in a longer process. Twenty-eight percent of small business owners were not successful in applying for a PPP loan.   
Feds will continue to fund drive-through testing
The Trump administration has reportedly walked back a plan to phase out federal support for drive-thru testing stations after local officials complained. The Wall Street Journal cites various local officials who say the support will continue into late May. It had been scheduled to end today.
The drive-thru test stations, set up mostly in retailers' parking lots, provide a way to implement fast and convenient testing. The Department of Health and Human Services and the Federal Emergency Management Agency supported the effort by supplying medical personnel, personal-protective equipment, and test kits.
Some private companies, including Walgreens and CVS, are continuing to add testing stations in some of their stores' parking lots.
Around the nation
Louisiana: A member of the state legislature has died of the coronavirus. Rep. Reggie Bagala, whose district includes suburban New Orleans, had been on a ventilator for more than a week. He was 54 years old.

Pennsylvania: A nursing home near Pittsburgh is an epicenter of the pandemic in the state as all 750 residents and staffers may be infected with COVID-19. NBC News reports the facility was slapped with a "below average grade" by state inspectors last year.

West Virginia: As one of the last states to report a case of the coronavirus, West Virginia now has seven "hot spots" for the disease. Marion County now has more than 30 coronavirus cases. It joins Kanawha, Jefferson, Berkeley, Morgan, Monongalia, and Harrison counties with the jurisdictions with the most cases.