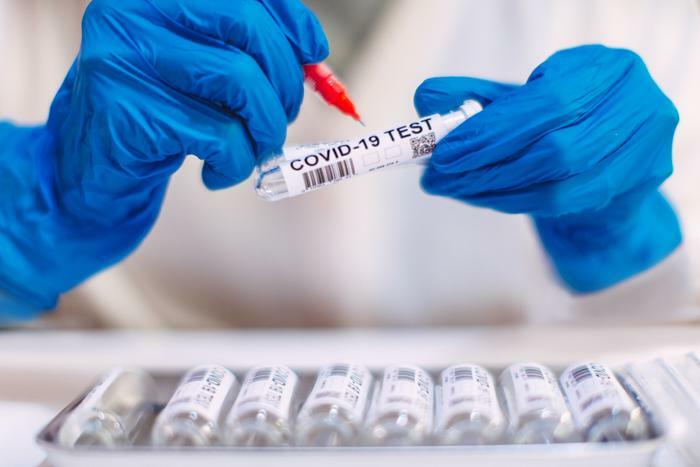 Coronavirus (COVID-19) tally as compiled by Johns Hopkins University. (Previous numbers in parentheses.)
Total U.S. confirmed cases: 33,327,911 (33,309,356)
Total U.S. deaths: 596,467 (595,888)
Total global cases: 172,245,410 (171,776,210) 
Total global deaths: 3,703,795 (3,693,623)
U.S. recorded fewer than 10,000 cases on Tuesday
At one point during the pandemic, the U.S. was recording 400,000 new cases of the coronavirus each day. On Tuesday, there were only 9,358 -- the fewest since very early in the pandemic.
"This is the type of news I like to deliver," said Dr. Rochelle Walensky, director of the Centers for Disease Control and Prevention (CDC), at a press briefing.
Walensky says the number of new cases is in a steep decline. The weekly average of cases for the last week of May came in 31% lower than the week before. Walensky said the daily number of new cases is now down 94% from its recent high in January.
FDA clears injectable antibody drug
Even with vaccinations, people may continue to become infected with the COVID-19 virus. When they do, there will be an injectable drug to treat them.
The U.S. Food and Drug Administration (FDA) has granted emergency use authorization (EUA) to Regeneron's injectable form of its monoclonal antibody drug. In clinical trials, the drug was 70% effective in preventing hospitalization and death in patients with mild to moderate symptoms.
The drug, called REGEN-COV, has been used since November to treat patients in the early stages of the virus. Until now, it had to be administered through an IV in a hospital setting. Under the EUA, a doctor or nurse will be able to give it as a shot in an office or clinic setting.
Job growth remains slower than expected
The pandemic hammered the economy and sent unemployment soaring. While employers say they have job openings they can't fill, the number of Americans taking those jobs remains well below expectations.
As a case in point, economists expected the economy to add 675,000 jobs last month. The Labor Department reports that it added only 559,000.
Most of those jobs came in the battered leisure and hospitality sector as bars and restaurants began to reopen and Americans made travel plans. The retail sector, meanwhile, lost jobs.
Florida law may complicate resumption of cruises
Cruise ships touring the Caribbean are preparing to set sail next month from Florida in a series of test cruises to ensure they are safe. All passengers and crews must be fully vaccinated.
But there's just one problem: Florida recently enacted a law prohibiting businesses or government entities from requiring people to show proof of vaccination. Critics of the law say that could keep ships in port.
Chris Gray Faust, managing editor of the website Cruise Critic, told NPR that the data he's seen shows cruise passengers and crew overwhelmingly prefer to be aboard a ship with other vaccinated people. 
To-go alcohol sales will continue in California
States across the nation relaxed alcohol regulations during the pandemic. In California, some of those changes will continue.
Gov. Gavin Newsom announced on Twitter that restaurants and bars in California can continue offering to-go alcoholic beverage sales even after COVID-19 restrictions expire this month, as long as the customer also orders food. It's a move to help the hard-hit hospitality sector recover.
"California's restaurants help create the vibrant and diverse communities that make California the envy of the world," Gavin said. "As the state turns to post-pandemic life, we'll continue to adapt best practices that have helped businesses transform customer experience for the better." 
Around the nation
Michigan: The state House of Representatives has passed a bill banning the use of so-called vaccination passports, even though there has been no proposal made to use them. The measure faces an uncertain future in the state Senate.

Nevada: The Las Vegas strip is mostly back to normal, and there has been no sign that cases of the virus are increasing so far. In fact, state health officials say the test positivity rate continues its downward trend, dropping to 3.7% this week.

New Mexico: The state's reopening map, which changes colors to show the level of COVID-19 restrictions in place, is now a solid turquoise, the least-restrictive level. State health officials say all 33 counties have now dropped most of their restrictions.