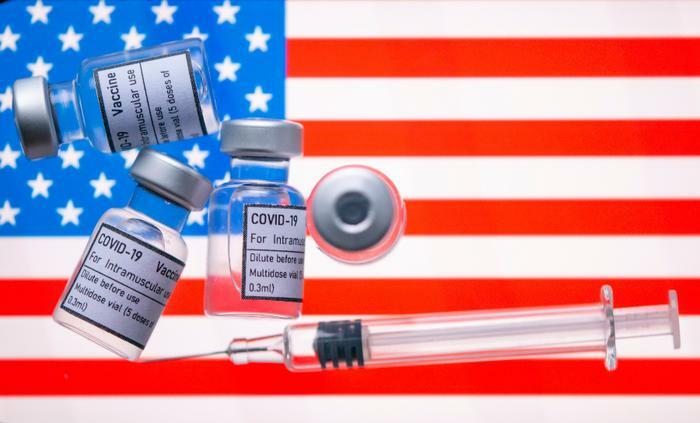 Coronavirus‌ ‌(COVID-19)‌ ‌tally‌ ‌as‌ ‌‌compiled‌‌ ‌by‌ ‌Johns‌ ‌Hopkins‌ ‌University.‌ ‌(Previous‌ ‌numbers‌ ‌in‌ ‌parentheses.)‌ 
Total‌ ‌U.S.‌ ‌confirmed‌ ‌cases:‌ 33,681,328 (33,666,914)‌
Total‌ ‌U.S.‌ ‌deaths:‌ 605,062 (604,738)
Total‌ ‌global‌ ‌cases:‌  182,763,721 (182,330,997)
Total‌ ‌global‌ ‌deaths:‌ 3,957,898 (3,949,408)‌
U.S. COVID-19 cases rise 10% in a week
The number of people testing positive for the coronavirus this week jumped by 10%, according to the Centers for Disease Control and Prevention (CDC). CDC Director Dr. Rochelle Walensky said many of the new cases involve the Delta variant.
At a White House briefing, Walensky said the combination of the "hypertransmissible" variant and many Americans' refusal to be vaccinated is causing the increase. Cases are rising the fastest in states with the fewest vaccinations.
The Delta variant is now responsible for a quarter of all new cases and has been detected in all 50 states. Walensky said it's likely to become the dominant U.S. strain within the coming weeks.
Why some vaccinated people still die from COVID-19
A British study of COVID-19 deaths found that nearly half of the fatalities had been fully vaccinated. But a closer look at the data provides some reassurances about the effectiveness of the vaccines currently in use.
For starters, the vaccines are not 100% effective. They're about 95% effective against the original COVID-19 strain and around 70% effective against the variants. 
Scientists say deaths are generally occurring among the most vulnerable population. They say patients who are elderly or have compromised immune systems are more likely to die from a COVID-19 infection than someone who is younger and healthier.
Officials give the OK to celebrate the 4th
Last Independence Day, a COVID-19 vaccine seemed like a pipe dream, and celebrations were subdued if they existed at all. So what about this year? White House and government health officials say with nearly half the country vaccinated, most gatherings should be fine as long as people use common sense.
"It's an appropriate time to step back and celebrate the progress we've made," White House coronavirus response coordinator Jeff Zients said at a White House briefing. Dr. Antony Fauci, President Biden's chief health adviser, agreed but said some people can safely celebrate more than others.
"If you were vaccinated, you have a high degree of protection," Fauci said. "If you are not, you should wear a mask, and you should think very seriously about getting vaccinated." 
Around the nation