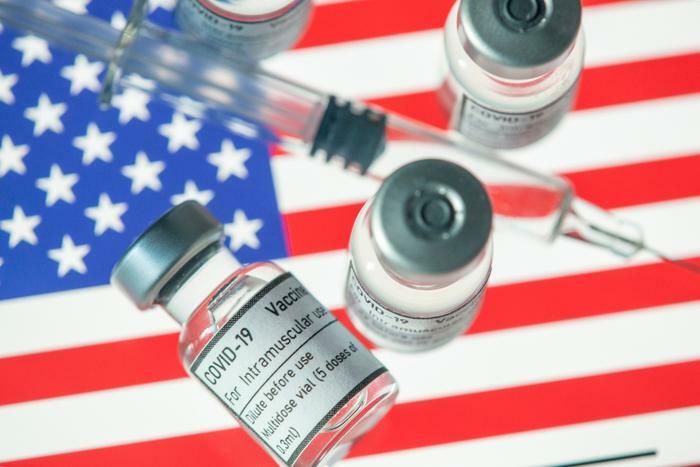 Coronavirus‌ ‌(COVID-19)‌ ‌tally‌ ‌as‌ ‌‌compiled‌‌ ‌by‌ ‌Johns‌ ‌Hopkins‌ ‌University.‌ ‌(Previous‌ ‌numbers‌ ‌in‌ ‌parentheses.)‌
Total‌ ‌U.S.‌ ‌confirmed‌ ‌cases:‌ 40,028,975 (39,820,117)‌
Total‌ ‌U.S.‌ ‌deaths:‌ 649,134 (648,281)
Total‌ ‌global‌ ‌cases:‌ 221,314,774 (220,937,269)
Total‌ ‌global‌ ‌deaths:‌ 4,579,064 (4,563,447)‌
U.S. cases top 40 million
The U.S. has now recorded more than 40 million cases since the COVID-19 pandemic began thanks to the most recent spike in cases caused by the spread of the Delta variant. The majority of the cases were not serious, but the death toll is nearly 650,000 -- a death rate of 1.6%.
Before the rapid spread of the Delta variant, the U.S. appeared to be on the road to putting the pandemic behind it. Things seemed almost back to normal by July 4th, but cases were surging again by the middle of that month, with a growing number of vaccinated Americans also testing positive.
"Here's the important thing: Everyone that I'm hospitalizing is not vaccinated," Dr. Megan Ranney, professor of emergency medicine and associate dean at Brown University's school of public health, told CNN. "We are, by and large across the country, not needing to hospitalize people that have gotten both doses of the vaccine. This is a disease of the unvaccinated right now."
Fauci: Three shots may be necessary
If you got two shots of either the Pfizer or Moderna vaccine, you'll probably need a third one. Dr. Anthony Fauci, the White House's chief medical adviser, says a third dose several months after the second one might help the body's immune system mature.
"I must say from my own experience as an immunologist, I would not at all be surprised that the adequate full regimen for vaccination will likely be three doses," Fauci told reporters during a White House COVID-19 briefing.
Fauci also says he expects the Pfizer vaccine to be the first to be approved for booster shots, a decision that could come by Sept. 20. He said approval for the Moderna booster may require additional research.
Enhanced jobless benefits end
Some people who were laid off from work early in the pandemic have been collecting an extra $300 a week in unemployment benefits provided under the CARES Act. That extra assistance ended Monday.
The White House said there are no plans to extend the enhanced benefits again since the economy has resumed economic growth and there are a record number of job openings. Unfortunately, businesses have had trouble filling those positions. The Labor Department's latest report shows that the economy added only 325,000 jobs in August.
An estimated 7 million Americans were receiving the extra benefit when it expired. 
Around the state