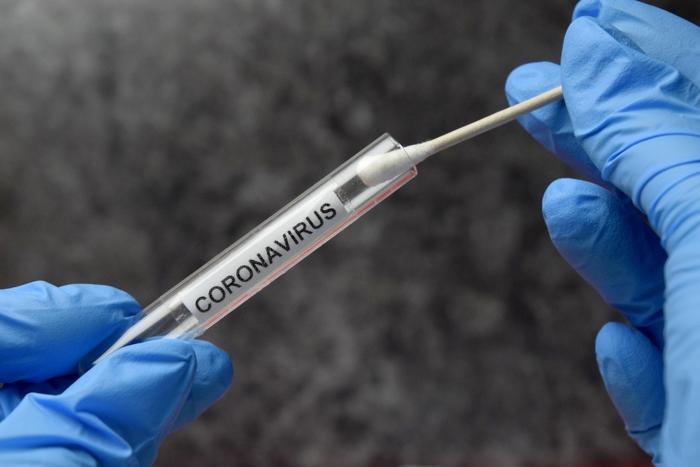 Coronavirus (COVID-19) tally as compiled by Johns Hopkins University. (Previous numbers in parentheses.)
Total U.S. confirmed cases: 5,055,355 (5,010,679)
Total U.S. deaths: 163,077 (162,635)
Total global cases: 19,909,062 (19,696,961)
Total global deaths: 732,128 (727,897)
U.S. cases exceed 5 million
The U.S. has reached a dubious milestone in the coronavirus (COVID-19) pandemic, exceeding 5 million cases over the weekend. The semi-official count is maintained by the COVID-19 Tracking Project at Johns Hopkins University.
The U.S. has more cases than any other nation and about a quarter of the world's total. Brazil is second behind the U.S. with 3 million cases. India is third with 2.2 million. China, where the first outbreak occurred, has just over 88,000 cases.
'Mindblowing testing problems'
Billionaire philanthropist Bill Gates, whose foundation has been at the forefront of fighting global disease, has returned an indictment of the U.S. testing response to the coronavirus (COVID-19). On CNN Sunday, Gates said problems with U.S. testing are "mindblowing."
"You're paying billions of dollars in this very inequitable way to get the most worthless test results of any country in the world," Gates told the network. "No other country has this testing insanity."
Both Labcorp and Quest Diagnostics have warned they are being swamped with tests and it's likely to get worse in the fall when flu season arrives. Gates said commercial laboratories should not be compensated for tests that don't return results within three days.
Trump's controversial executive orders
Congress left Washington on Friday after failing to reach a compromise to extend the expired CARES Act benefits. Over the weekend, President Trump signed executive orders extending some benefits, including an extra $300 a week in unemployment benefits.
Democrats denounced the move, with House Speaker Nancy Pelosi (D-Calif.) calling it "absurdly unconstitutional." She and other Democrats point out that only Congress has the power to spend taxpayer dollars under the U.S. Constitution.
The president's executive orders are likely to be challenged in court. Before that happens, Treasury Secretary Steven Mnuchin says there may be a deal with Congress, saying the administration is open to an increase in aid.
CVS teams with Salesforce to create reopening tool
Salesforce and CVS Health have announced a strategic partnership that will allow customers to monitor different reopening plans for businesses and schools. They say it's a combination of two existing platforms -- Salesforce's Work.com and CVS Health's Return Ready.
"While COVID-19 testing is an important tool to responsibly reopen worksite and campus locations, a comprehensive strategy requires wellness monitoring and contact tracing to help prevent an onsite outbreak and spread of the virus," said Dr. Troyen Brennan, chief medical officer at CVS Health. 
The two companies say the goal is to combine the power of both programs to help consumers "activate a comprehensive plan to return and maintain critical populations onsite."
Israeli company offers at-home ultrasound
The COVID-19 pandemic has kept many people with other health conditions from going to medical facilities, leading to a boom in telemedicine. Patients using video conferencing have been able to interact with health care providers from the comfort and safety of their homes.
Now that convenience is being extended to pregnant women seeking an ultrasound. An Israeli start-up has introduced a handheld tele-ultrasound device that enables pregnant women to perform at-home ultrasound scans and receive feedback from a physician or sonographer, limiting the need for hospital and doctor visits. The company says it has applications during COVID-19 and beyond.
"At home tele-ultrasound scanning is a major leap forward in digital medicine and prenatal health," said Dr. Elazar Sonnenschein, founder and CEO of PulseNmore. "We have successfully miniaturized the traditional ultrasound system to create a solution that is both affordable and accessible for expectant families." 
Around the nation
Illinois: Gov. J.B. Pritzker is urging the state to adopt a rule allowing local officials to fine businesses where mask rules are not being enforced. The push comes as there have been 7,635 COVID-19 deaths in Illinois since the start of the pandemic and 194,080 confirmed cases.

California: Dr. Sonia Angell, Gov. Gavin Newsom's director of the California Department of Public Health, resigned on Sunday. The unexpected resignation comes just a few days after the revelation that a computer system failure has resulted in an undercounting of coronavirus cases in the state.

Connecticut:  Gov. Ned Lamont is making his stand on school reopenings perfectly clear. Lamont says he wants kids back in the classroom this fall, telling CBS Face The Nation that he doesn't want another "lost year of learning."