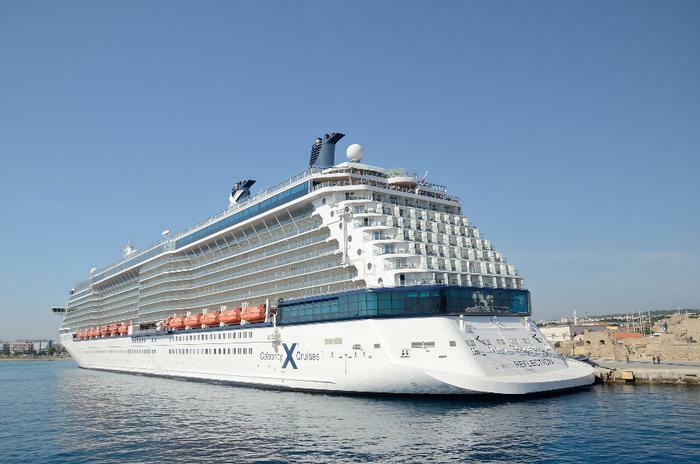 Coronavirus (COVID-19) tally as compiled by Johns Hopkins University. (Previous numbers in parentheses.)
Total U.S. confirmed cases: 33,427,925 (33,415,911)
Total U.S. deaths: 598,797 (598,342)
Total global cases: 174,952,718 (174,496,166) 
Total global deaths: 3,775,330 (3,759,196)
Two cruise passengers test positive for COVID-19
It wasn't the best way to kick off a resumption of cruises following a 15-month moratorium forced by the coronavirus (COVID-19) pandemic. Two passengers aboard a Celebrity ship tested positive for the coronavirus at the end of the first cruise in North America since 2020.
"Today two guests sharing a stateroom onboard Celebrity Millennium tested positive for COVID-19 while conducting the required end of cruise testing," the company said in a statement.
The company said both people are asymptomatic and currently in isolation and being monitored by the cruise line's medical team. The company also said it is conducting contact tracing, expediting testing for all close contacts, and "closely monitoring the situation." 
CDC calls emergency meeting on vaccine side effect
The Centers for Disease Control and Prevention (CDC) has called an emergency meeting next week to discuss reports of heart muscle inflation in some people who received the Pfizer and Moderna vaccines.
The side effect is very rare. The CDC has identified 226 reports that might meet the agency's "working case definition" of myocarditis and pericarditis following the shots.
Most of the cases involve teenagers and young adults, and they began showing up when vaccination eligibility was opened to younger Americans. The CDC said most of the people who had the reaction have recovered, but more than a dozen are still in the hospital.
Death toll in 2021 already surpasses last year's
With the pandemic and its effects receding in the U.S., it may come as a surprise that deaths from COVID-19 this year already exceed all of last year.
A Wall Street Journal analysis of official data shows that it took less than six months for deaths to exceed 1.8 million. That's slightly more than the total number of deaths recorded in all of 2020.
The U.S. has recorded more cases and deaths than any other country, but those numbers have fallen sharply in recent weeks. At the same time, the virus has surged in other countries, including India and Brazil.
Study links COVID-19 to dementia
Many people who have become infected with the coronavirus have described symptoms where they had difficulty thinking clearly. A new Cleveland Clinic-led study suggests that the virus can affect brain function. 
Researchers say there is an overlap between COVID-19 and brain changes common in Alzheimer's disease. Their discovery may help inform risk management and therapeutic strategies for COVID-19-associated cognitive impairment.
Reports of neurological complications in COVID-19 patients and "long-hauler" patients whose symptoms persist after the infection clears are becoming more common, suggesting that the virus may have lasting effects on brain function. However, it is not yet well understood how the virus leads to neurological issues. 
"While some studies suggest that SARS-CoV-2 infects brain cells directly, others found no evidence of the virus in the brain," said Feixiong Cheng, Ph.D., assistant staff in Cleveland Clinic's Genomic Medicine Institute and lead author on the study. "Identifying how COVID-19 and neurological problems are linked will be critical for developing effective preventive and therapeutic strategies to address the surge in neurocognitive impairments that we expect to see in the near future." 
59% of Americans planning post-pandemic vacations
Americans plan to make up for lost time. After more than a year of staying close to home, a new survey by Hilton shows that 59% are planning to begin traveling again.
The top destinations included international and domestic landmarks like the Grand Canyon, the Eiffel Tower, Niagara Falls, the Statue of Liberty, the Colosseum in Rome, and the Las Vegas Strip. Sixty-four percent of Americans said they are in desperate need of a vacation, especially since 26% have not taken a vacation in over a year. 
"It's no surprise 30% strongly agree they will book a dream vacation that they normally wouldn't have considered – our guests are looking for those authentic, one-of-a-kind experiences, especially after more than a year without making travel memories," said Jenna Hackett, global brand head, Curio Collection by Hilton. 
Around the nation
New York: The state's COVID-19 numbers are still moving in the right direction, but one statistic is causing concern among state health officials. The Delta variant of the virus, first identified in India, accounts for 5% of New York's new cases.

Illinois: They're celebrating in Illinois. Gov. J.B. Pritzker says the state moved into Phase 5 today, removing the last of the COVID-19 restrictions. The state has eliminated all capacity limits on businesses, large-scale events, conventions, amusement parks, and all other venues.

Ohio: Gov. Mike DeWine has expressed his opposition to a measure in the statehouse that is widely seen as an anti-vaccination bill. Among its provisions, it would block employers from mandating vaccinations as a condition of employment.