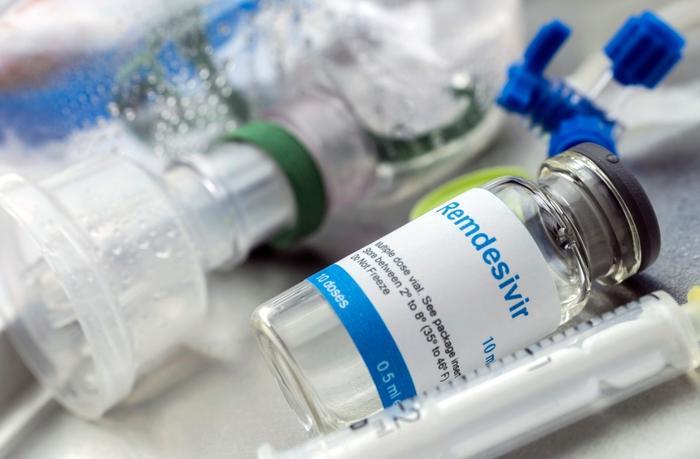 Coronavirus (COVID-19) tally as compiled by Johns Hopkins University. (Previous numbers in parentheses.)
Total U.S. confirmed cases: 7,620,052 (7,560,010)
Total U.S. deaths: 213,016 (212,103)
Total global cases: 36,669,238 (36,265,982)
Total global deaths: 1,063,863 (1,057,505)
President Trump's doctor says his treatment is complete
Dr, Sean Conley, President Trump's White House physician, says the president has completed his treatment for the coronavirus (COVID-19). Conley reportedly approved the president's return to public events on Saturday.
Conley's prognosis places the president among the fortunate victims of the virus, who tend to display minor symptoms that improve over the course of a week or so. Trump began treatment last Friday.
The three drugs used to treat the president are also drawing more interest from health experts, including remdesivir, an antiviral drug that has emergency use authorization (EUA) to treat COVID-19 patients. Gilead CEO Daniel O'Day told CNBC that the company will have enough of the drug by the end of this month to treat patients worldwide.
Cases are surging around the world
With fall here and winter approaching, the second wave of the coronavirus that health experts were fearing appears to be unfolding. The World Health Organization (WHO) reported a record one-day increase in worldwide cases on Thursday, an increase of 338,779 in 24 hours, largely because of new cases in Europe.
The U.S, is also dealing with a rapid increase in cases in most areas of the country. An analysis of data compiled by Johns Hopkins University shows new cases of the virus increased by more than 45,000 in a 24-hour period.
CDC: special risk for the overweight
Want to improve your chances of surviving COVID-19? Lose some weight. The Centers for Disease Control and Prevention (CDC) has updated its warnings to state that people who are merely overweight, not necessarily obese, also appear to be more vulnerable to more severe effects of COVID-19.
The National Center for Health Statistics estimates that more than 70 percent of adults in the U.S. were either overweight or obese between 2015 and 2016. The update also makes clear that people who smoke, or have a history of smoking, also appear to be at an increased risk from the coronavirus.
Other risk factors include cancer, kidney disease, heart conditions, and compromised immune systems.
McConnell puts a damper on stimulus talk
Efforts in Congress to produce some kind of new stimulus and coronavirus aid measure appear to be going nowhere fast. Senate Majority Leader Mitch McConnell (R-Ky.) said today that it is unlikely Congress will pass such a measure in the next three weeks.
President Trump last week abruptly broke off talks with House Speaker Nancy Pelosi on a comprehensive package, but he said he would sign targeted aid provisions that the two parties already agree on. So far, there's been no movement in that direction.
The talks have restarted, but McConnell said he doesn't see a breakthrough in the near term because of politics. "I'd like to see us rise above that like we did back in March and April, but I think that's unlikely in the next three weeks," he told CNBC.
Truckers still feel threatened
In the early days of the pandemic, when little was known about the coronavirus and how best to protect people, long-haul truckers felt especially vulnerable. A new report from the Pew Charitable Trust suggests they still do.
But that worry isn't limited to getting infected; it's also about the cost of treatment. The report says many truckers who have had the disease continue to have lingering effects, and some are unable to work, threatening their health coverage.
"As time goes on and our infection rate goes up, the fallout is that an extraordinarily large number of people who were previously healthy, working and engaged in the economy will now become shadows of their former selves," said Diana Berrent, founder of Survivor Corps, a grassroots organization connecting those who have been infected with COVID-19.
Around the nation
Illinois: Gov. J.B. Pritzker is warning residents in his state that "progress has cooled" in efforts to rein in the virus. Pritzker said there is a troubling spike in cases that has followed "promising declines" in all regions of Illinois.

Florida: College football games this fall have been played in nearly empty stadiums, but the fans could soon be returning in Florida. Gov. Ron DeSantis has lifted attendance restrictions at stadiums.

Tennessee: State officials are under increasing pressure to be more forthcoming about the extent of the virus in their state. The Center for Public Integrity is calling on the governor's office to release reports it receives from the White House Coronavirus Task Force.