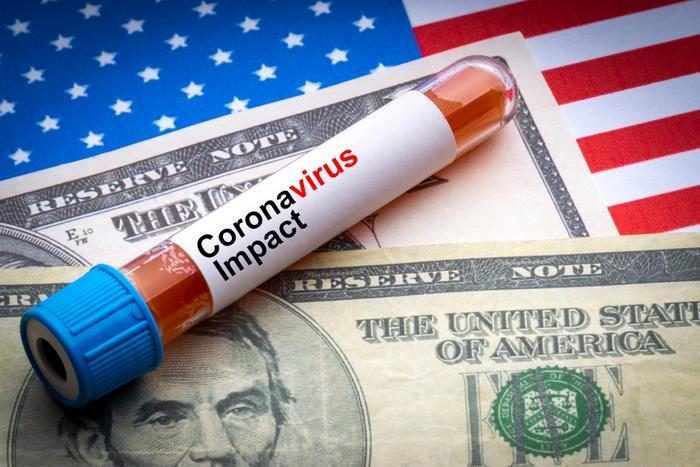 Coronavirus (COVID-19) tally as compiled by Johns Hopkins University. (Previous numbers in parentheses.)
Total U.S. confirmed cases: 2,638,338 (2,600,727)
Total U.S. deaths: 127,485 (126,545)
Total global cases: 10,512,383 (10,350,645)
Total global deaths: 512,114 (506,827)
Gottlieb: U.S. probably already at 100,000 new cases per day
White House health adviser Dr. Anthony Fauci made headlines Tuesday when he warned a Senate Committee that the U.S. could go from 40,000 to 100,000 new coronavirus (COVID-19) cases a day if there is any let-up on precautions. But 40,000 is the "official" count.
In his daily appearance on CNBC today, former Food and Drug Administration (FDA) Commissioner Dr. Scott Gottlieb said the U.S. is likely already at 100,000 cases per day, but most are going untested and undiagnosed. Concerns have risen recently because of the huge increases in cases in California, Arizona, Texas, and Florida.
"The problem is that even though we have a lot of testing...we're going to be short on tests in places where there are epidemics," Gottlieb said. "States like Texas and Florida, they're falling behind on testing right now because the testing isn't evenly distributed across the country."
Pfizer reports 'promising results' from vaccine
Yet another pharmaceutical company has reported positive results from an admittedly small trial of a vaccine against the coronavirus. Pfizer conducted an early-stage trial on 45 human subjects.
Each participant received either a dose of the vaccine or a placebo. The vaccine, which produces neutralizing antibodies, created more of the antibodies in the test subjects than are found in recovered patients.
What's encouraging, the company said, is that patients who received the lowest dose of the vaccine still had significant levels of antibodies in their blood after 28 days. Pfizer is partnering with German drugmaker BioNTech to develop the product.
FDA sets ground rules for vaccines
The FDA has issued guidance that it says will help drug companies produce safe and effective vaccines against the coronavirus. 
The agency says the guidance formalizes the advice it has been giving in recent months to companies, researchers, and others. It lists the FDA's current recommendations regarding the data needed to facilitate the manufacturing, clinical development, and approval of a COVID-19 vaccine.
"We recognize the urgent need to develop a safe and effective vaccine to prevent COVID-19 and continue to work collaboratively with industry, researchers, as well as federal, domestic, and international partners to accelerate these efforts," said FDA Commissioner Dr. Stephen Hahn. "While the FDA is committed to expediting this work, we will not cut corners in our decisions and are making clear through this guidance what data should be submitted to meet our regulatory standards."
Airline passenger traffic posts big gain in June
Airlines have been quietly adding flights to their schedules and booking more passengers on each aircraft. The latest numbers from the Transportation Security Administration (TSA) tell the story.
TSA reports an average of 482,727 passengers per day cleared U.S. airport security checks points in June. That number is more than double May's numbers but amounts to a fraction of the passenger traffic moving through U.S. airports in June 2019.
The increase in travelers could pose challenges for carriers hoping to handle the increase in traffic while holding down costs. American Airlines has said it will fly with planes filled to capacity starting today.
Kroger test kit cleared for emergency use
With coronavirus cases spiking, the need for testing has not diminished. Kroger Health, a division of the supermarket chain, announced that it has received emergency FDA approval of its home coronavirus test kit.
Kroger says the kit combines the safety and convenience of at-home sample collection with the expert guidance of a telehealth consultation to help improve the quality of the collection process. It says the kits will be available this week for Kroger's frontline associates and then to the general public.
"Over the past few months, Kroger Health has been providing Americans with access to COVID-19 testing through community test sites across the country; however, we've observed some individuals do not have access to transportation or live near these community testing locations," said Colleen Lindholz, president of Kroger Health. "To help ease this burden and provide greater accessibility, we will be offering a home testing solution to our associates first followed by other companies and organizations."
Around the nation
Michigan: Add Michigan to the list of states that are seeing a spike in coronavirus cases. Gov. Gretchen Whitmer has suspended plans to advance the state's reopening to Phase 5 and is considering renewing some restrictions. The state has reported a rise in cases in every region.

New York: Gov. Andrew Cuomo has added eight more states to those whose residents are being asked to self-quarantine for 14 days before coming to New York. Cuomo has also halted plans to allow indoor dining starting this week, expressing concern that New Yorkers are relaxing strict safety protocols that have brought down the state's case count.

Massachusetts: You might not have heard much from the Bay State lately in terms of COVID-19 because there hasn't been much to report. And that's a good thing. But it is worth noting that there were no COVID-19 deaths reported in the state on Tuesday.