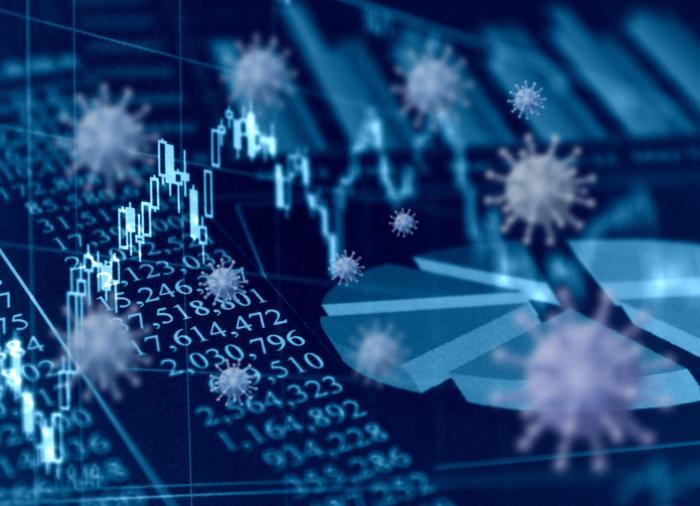 Coronavirus (COVID-19) tally as compiled by Johns Hopkins University. (Previous numbers in parentheses.)
Total U.S. confirmed cases: 6,166,939 (6,121,733)
Total U.S. deaths: 186,984 (186,018)
Total global cases: 26,383,872 (26,102,099)
Total global deaths: 870,176 (864,415)
Healthy August jobs report shows labor market is healing
In a sign that the economy is recovering from the coronavirus (COVID-19), the Labor Department reports that the economy produced 1.4 million jobs in August and the nation's unemployment rate fell to 8.4 percent
Government hiring was a big driver of the increase, mainly due to an increase in U.S. Census workers. But there were also healthy gains in retail, business services, and leisure and hospitality, which had been hard-hit by the pandemic.
Among the unemployed, the number of people on temporary layoff fell by 3.1 million last month to 6.2 million, down considerably from the high of 18.1 million in April. But the number of permanent job losers increased by 534,000 to 3.4 million, an increase of 2.1 million since February.
Stimulus missing from government funding bill
Congress and the White House have agreed on a measure to fund the government and avoid a shutdown at the end of the month, but the measure contains no aid for consumers and businesses to weather the economic effects of the pandemic.
Republicans and Democrats are still far apart on what they think should be in an aid package and how much money it should contain. While the two sides are said to agree on many provisions, White House Chief of Staff Mark Meadows has said the two sides are at odds on the question of funding state and local governments.
Vice President Mike Pence says funding the government with a clean continuing resolution keeps partisan disagreements out of the process. "Now, we can focus just on another relief bill, and we're continuing to do that in good faith," he told CNBC.  
A third of companies not sure when they'll reopen offices
Millions of employees have been working from home since late March, and many businesses have been reevaluating their office needs. A new survey by The Conference Board suggests that the jury is still out on that question, with 35 percent of businesses reporting that they're not sure when they'll reopen their offices.
The survey also found that about 60 percent of companies have consulted their workers about returning to the workplace. Previous surveys have shown that employees generally prefer working virtually and believe they are more productive.
In deciding when and if to reopen workplaces, only 5 percent of businesses in the survey said wide availability of a proven vaccine would enter into the equation. The findings also reveal that, for offices that have reopened, only 67 percent are requiring employee screening, testing, or temperature checks.
White House task force says six states ignored recommendations
Health experts made tailored recommendations to states during the summer, but a White House coronavirus task force report shows that the guidance was mostly ignored by six states, including Missouri and Iowa, where cases have recently spiked.
The Missouri report recommended that officials in the state close bars and mandate masks. Missouri reportedly has the 10th highest case rate in the country. The report also pointed to colleges in Missouri and Iowa as trouble spots.
"University towns need a comprehensive plan that scales immediately for testing all returning students with routine surveillance testing to immediately identify new cases and outbreaks and isolate and quarantine," the report said.
Finally, a comfortable face mask
The world has learned in recent months what doctors and nurses have always known -- wearing a face mask all day isn't that pleasant. But engineers at Georgia Tech have been working on that.
Engineers say their modular Georgia Tech mask combines a barrier filtration material with a stretchable fabric to hold it in place. Prototypes made for testing use hook and eye fasteners on the back of the head to keep the masks on. They also include a pocket for an optional filter to increase protection. The engineers contend that the prototypes have not shrunk or lost their shape after 20 washings.
"If we want to reopen the economy and ask people to go back to work, we need a mask that is both comfortable and effective," said Sundaresan Jayaraman, a Georgia Tech professor. "We have taken a science-based approach to designing a better mask, and we are very passionate about getting this out so people can use it to help protect themselves and others from harm."
Around the nation
Washington: Washington, the first state to suffer a coronavirus outbreak earlier this year, is seeing its death numbers continue to decline. A new study also found that people 80 years old and older account for half the COVID-19 deaths in the state.

Iowa: The state's surge in new coronavirus cases is complicating efforts to reopen public schools. Gov. Kim Richards has ordered that schools provide at least 50 percent classroom instruction but a growing number of teachers and parents are rebelling. 

Massachusetts: Bit Bar, an arcade based in Salem, has filed a lawsuit against Gov. Charlie Baker, claiming his reopening plan is unfair. The complaint says its games are similar to those found in casinos, which have reopened under the governor's plan while arcades remain closed.