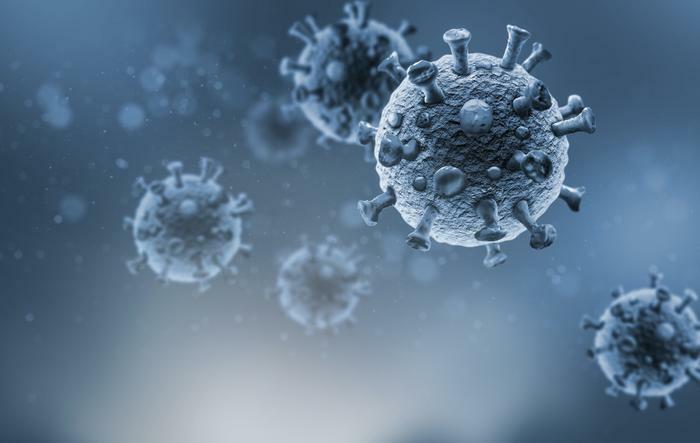 Coronavirus (COVID-19) tally as compiled by Johns Hopkins University. (Previous numbers in parentheses.)
Total U.S. confirmed cases: 24,273,831 (24,087,284)
Total U.S. deaths: 402,400 (399,264)
Total global cases: 96,396,565 (95,703,104)
Total global deaths: 2,063,594 (2,044,445)
Study finds vaccine is effective against mutated virus
The coronavirus (COVID-19) vaccine produced by Pfizer and BioNTech is just as effective at neutralizing the newly discovered virus strain as the original. That's the finding of a study completed by the companies and reported by STAT News
The study has not been peer-reviewed, but its findings conform to early predictions that there is nothing in the variant that would give it a defense against the vaccine. The new variant -- called B.1.1.7. -- is already quickly spreading, and some health experts believe it may be responsible for the huge surge in cases over the last couple of months.
Meanwhile, a second variant of the virus was discovered this week at a hospital in Germany. That virus is being studied to determine how it differs from the first two versions.
Biden presides at pre-inaugural COVID-19 memorial service
The number of Americans lost to COVID-19 reached 400,000 on Tuesday, and President-elect Biden, on the eve of his inauguration as president, paused to pay tribute to them at a memorial service on the National Mall.
In an address to the nation, as lights honoring lost Americans lit up along the reflecting pool between the Lincoln Memorial and the Washington Monument, Biden told a national television audience that "To heal, we must remember."
"It's hard sometimes to remember," Biden said."But that's how we heal. It's important to do that as a nation. That's why we're here."
100 million vaccinations in 100 days
One of the Biden administration's first orders of business will be to speed up the rollout of the coronavirus vaccine. Biden announced last week that he plans to take a national approach in an effort to vaccinate 100 million people in the first 100 days of his administration.
A number of states have asked for more vaccine doses and complained of supply and distribution bottlenecks. The Trump administration largely left logistics up to individual states. Biden has proposed more of a national approach.
As a first step, the incoming administration has proposed organizing retail pharmacies to become vaccination centers, along with using the Federal Emergency Management Agency (FEMA) to establish mass vaccination centers at large venues.
Lidl paying employees to get the vaccine
Supermarket chain Lidl is the latest retailer to offer a financial incentive for its employees to get the coronavirus vaccine. The company has announced that it will pay employees who choose to be vaccinated an extra $200.
"We are proud to provide our employees the resources they need to receive the COVID-19 vaccine free of any obstacles," said Johannes Fieber, CEO of Lidl US. "From the outset of the pandemic, we have worked hard to put the health and safety of our employees first."
The company said the additional payment will help offset the costs associated with vaccine administration, including travel costs and childcare. The company will also accommodate employee schedules for vaccine appointments.
Americans still stocking up on cleaning products
We're ten months into the pandemic, and consumers are still snapping up cleaning products. Disinfectant wipes are still sometimes hard to find, and Americans are apparently giving their washing machines a workout.
Proctor and Gamble, the maker of Tide detergent and other cleaning products, has told investors that its profit forecast for 2021 is still rising. It's raising its target for the second time in two quarters.
On the heels of a highly profitable 2020, the consumer products company now says it expects sales to grow by as much as 6 percent in fiscal 2021, up from its previous outlook of around 4 percent growth.
Around the nation
Michigan: With vaccines in short supply, there isn't a drop to waste. But the Michigan Department of Health and Human Services reports that 21 shipments of the Moderna vaccine spoiled on its way to the state. That amounts to about 12,000 doses.

Utah: State Senate President Stuart Adams has proposed lowering the age threshold for receiving the coronavirus vaccine from 75 to 65. "Vaccinating those 65 and older is the most significant step we can take to protect lives and livelihoods," he said. "If we do that, we can open up the parts of our economy that are still struggling, including our entertainment facilities, convention centers, and hospitality services."

Louisiana: Dr. Joe Kanter, head of the Louisiana Department of Health, is warning hospitals and doctors after receiving reports that some have been favoring their own patients when administering the vaccine. "To the extent that such discrimination is occurring, it must immediately cease," Kanter wrote to the health facilities.