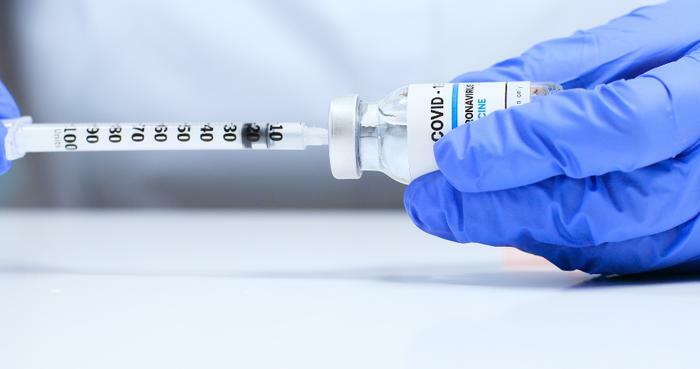 Coronavirus‌ ‌(COVID-19)‌ ‌tally‌ ‌as‌ ‌‌compiled‌‌ ‌by‌ ‌Johns‌ ‌Hopkins‌ ‌University.‌ ‌(Previous‌ ‌numbers‌ ‌in‌ ‌parentheses.)‌
Total‌ ‌U.S.‌ ‌confirmed‌ ‌cases:‌ 43,471,906 (43,367,242)‌
Total‌ ‌U.S.‌ ‌deaths:‌ 698,149 (695,418)
Total‌ ‌global‌ ‌cases:‌ 233,941,008 (233,434,862)
Total‌ ‌global‌ ‌deaths:‌ 4,786,737 (4,777,272)‌
Researchers rate Moderna vaccine over the others
When the coronavirus vaccines were rolled out earlier this year, people often debated which one to take. For maximum effectiveness, multiple studies now rate Moderna as having the longest-lasting effect.
The subject came up during the Centers for Disease Control and Prevention (CDC) advisory committee meeting on Pfizer booster shots. Several health experts cited studies showing that the Moderna vaccine was most effective at keeping vaccinated people out of the hospital.
The CDC has approved Pfizer booster shots for people 65 and older, those with underlying health conditions, and those in high-risk professions. But many health experts now suggest that people vaccinated with the Moderna drug may not need a booster.
Merck pill reduced deaths 50% in clinical trial
Efforts continue to vaccinate the population, but Merck has developed what it says is an effective treatment for people who already have the virus. Partnering with Ridgeback Biotherapeutics, the pharmaceutical giant says its pill, called molnupiravir, reduced hospitalizations and deaths by 50%.
"With these compelling results, we are optimistic that molnupiravir can become an important medicine as part of the global effort to fight the pandemic and will add to Merck's unique legacy of bringing forward breakthroughs in infectious diseases when they are needed most," said Merck CEO said Robert Davis.
Merck said it plans to seek emergency use authorization from the U.S. Food and Drug Administration (FDA) to use the drug as a way to treat mild to moderate COVID-19 symptoms.
Bill would make it harder to fly without a vaccination
Sen. Diane Feinstein has introduced a bill that would require airline passengers to be fully vaccinated against COVID-19 or test negative before taking a domestic flight.
The U.S. Air Travel Public Safety Act would give travelers three options. They could be fully vaccinated, show a recent negative COVID-19 test result, or show they had the virus but had fully recovered.
"We know that air travel during the 2020 holiday season contributed to last winter's devastating COVID-19 surge. We simply cannot allow that to happen again," Feinstein said.
Around the nation